Friday Nite

Headed straight to One Utama for a dinner with him. And gosh, I was still blank of what to wear on the Saturday Nite then. Apparently, after the one shot of Nandos-Extra-Hot-PeriPeri-Chicken, the ideas have naturally pouring into my mind. Like so many things that I wanted to wear but unfortunately, due to the time constraint, with a Kursus Kahwin to be attended on Saturday noon, I've chosen my black and white stripes top and matched with my black office pants and the black wedges. So, what I need then was accessories. clutch+sunnies+necklace+bangle. So, basically, my 2 hours there in One Utama have ended up me buying all these!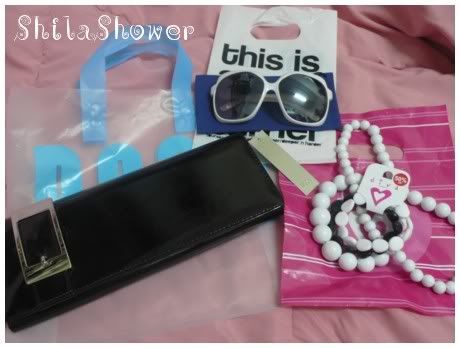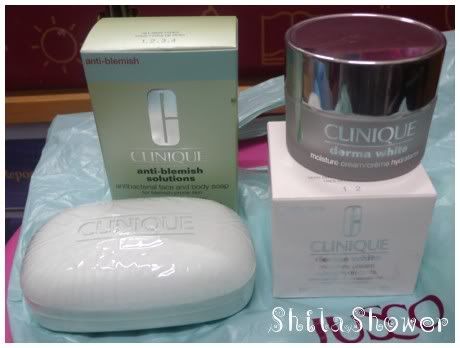 Between, I'm a collector. And there are new additions to the Barista Bear's family of these 3! Those who fancies about the bear, please go the nearest Starbuck's and get yours before it is out of stocks. Hihihihi. Not just that, I am also crazy-ly hunting for the McD's alphabet bears. With the full efforts that I've put through plus seeking for help from Him juge, I managed to collect all from A to N. The next series will come in two Thursdays respectively. This week and next week. (Praying hard so I will get it all from A to Z) And huhuhuhu, and my 25th birthday is just in 3 months away. (Collector tak kira umur kan?)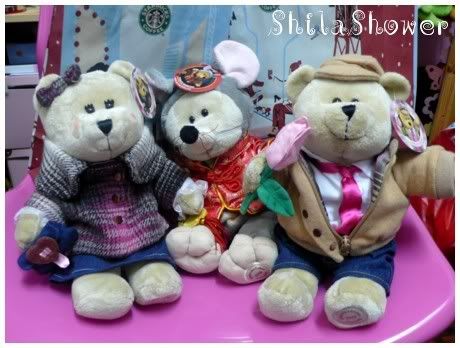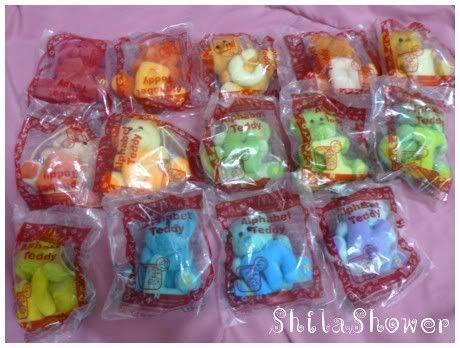 Saturday Nite Party

I was a wonderful moments having to spend the night partying with the whole groovy families. Karaoke, musical chairs, poco-poco and dancing all night, the foods, the set-up, for me everything was just great. And know what? Kown has won the prize for Karaoke okels! *clap! clap! clap! Every one was coming to me and said, "Sedap nya suara, good good" "Professional singer ni. Ada gaya" "He was the best of all. Tak nak masuk AF ker?" Hati ku berbunga-bunga bangga bila fiance di puji. hihihihih. And the song was?? "Broery Marantika - Biar Bulan Bicara" To me, he really has such a great voice.
Between, the 2 days kursus kawen that I attended was fun. The speakers were funny except for one, which I slept entire his session. Hihihi. It's a big relief after completing the kursus kawen part, otherwise I'll keep worrying of the soon to be 5 days ker 7 days course with qiamullail and writing test and whatnot. Okels, without further due, sila tengok gambar2 di bawah. With this sleepy head, I don't think I can write further.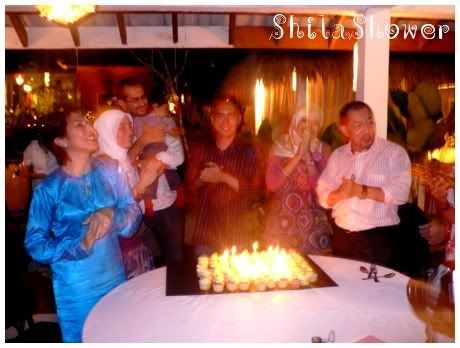 : : The ones being celebrated : :

: : The groovy cousins : :

: : Swinging 60's in Bali : :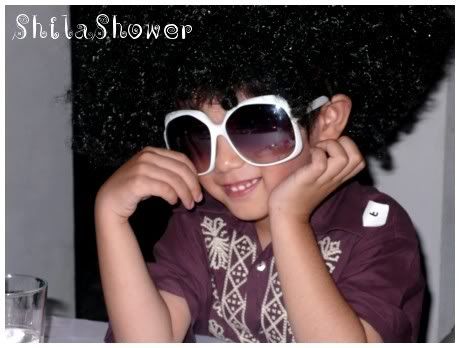 : : He is just 4 yet he is so supporting : :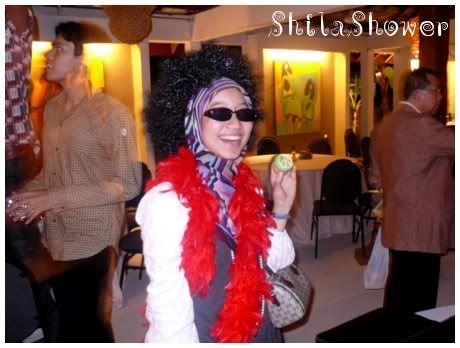 : : Fashion victim. Alleycats+Marilyn+Hippie+Saloma : :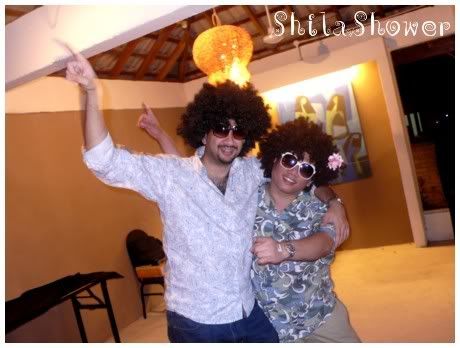 : : Abang-Abang Sedare : :