[1] Raya Haji @ Kedah
Flew all the way to Kedah in the evening of Hari Raya Haji. Thanks lah Malaysia Airlines for making such a great deal of airfare return tickets. (Wayyy cheaper than AirAsia. Hihihi) Unfortunately, some places that I went were on flood. Newly weds kena angkat kain sampai lutut, redah air okeh. =P Nothing much interesting, just a few weddings plus a trip to Gunung Jerai, which has basically nothing up there. Now I wonder, why on earth in the first place that we went there? Hampeh.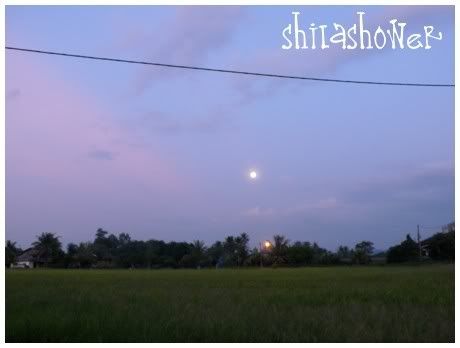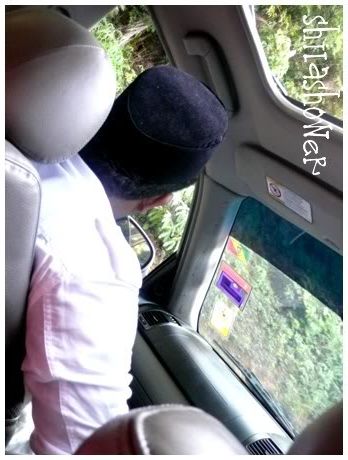 [2] Tahniah kepada Saya!
My IELTS result is out! I made it through. Alhamdulillah...Tho, not to the highest band of 10, but at least qualified enough to apply for the unis with rating 5. *Clap * Clap * Clap. So now, I'm in the midst of completing all the application forms before submitting to MABECS. Between, am looking forward to go to IDP Australia, Subang Jaya, just to look through and browse the courses, maybe there's a good potential and opportunity for me in Aussie.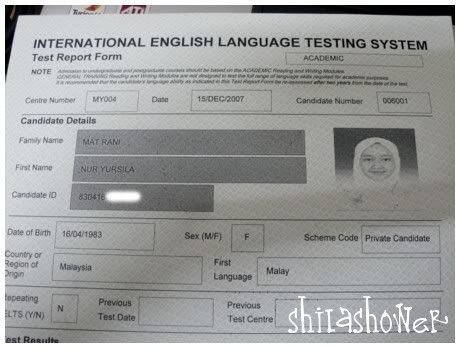 [3] Shopping
Seems like I've lost the skills in this area. Am suppose to be good at this but for God knows why, I didn't even buy a piece of shirt at those SALE outlets. Zara, TopShop, MNG and all, nadaaa. Maybe, it's a sign that I manage to put the priorities to the Big Day kot. Hihihi. Ehehe, not laa I didn't shop at all, but as in to buy the "Cantiklah-Baju-Sangat-Mahu" kind of thing, takdaklah. Maybe just a few neccessities plus the hantaran stuff.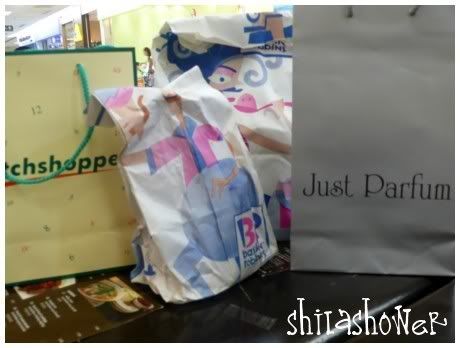 [4] Winter Coat?
I've bought these 2 because of the great discounts offered. 50% plus additional of 20%. Owh well, for a wool coat, the after price slashed is a total good deal to me. So I bought it. Two. Where to go? And when? Hihihi. Ader lahhh....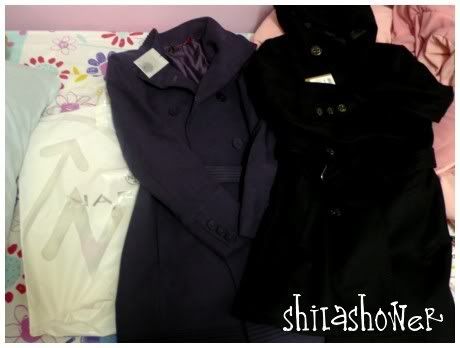 [5] New Year 2008
Owh dear, I am more than happy and so grateful, alhamdulillah, that 2008 has finally here.
We all have new year resolutions, don't we? Definitely I have so much there in list and I wonder what more 2008 will bring. The big plan thingy, the "azam-hanya-effective-June-onwards" (which Kown kata he can helps 101% on this) hihihi, ideal weight, master programme, overseas trip & etc.

Btw, I've decided to work on my bad habits one at a time. Just to name one, effective diet plan. And know what? I spent my new year morning on the new yoga mat and evening in the gym. Bored lah kan. Hopefully, by the end of this May, I would've kicked my bad eating habits or at least shed that unwanted kilos that been residing in my body. =P