Due to the internet problems that I've been having now, I haven't written in a while. However there are few things that made me write today.

(Owh gosh TM, please do something with this Streamyx. Eyh, saye TM's kan? Huhuhuhu)

A lot has happened in the past several days and I think I will just let the pictures speak for all.

Talking about the marriage life, I've been asking him a non stop questions for which he has not answering me at all. Not in any specific ways. And I have more in coming questions for him soon. Hohohohoho.

I keep reminding myself that very soon everything will change. I'll be sharing a room with a man and my whole lot of stuff with him too. All my private territory will be opened to this one man very soon and all my secret properties will be revealed by him as well

(like surat2 chenta lama? kotak nostalgia? stupido oldies pictures for which I looked very much like Betty??)

Am I ready for this???

New house chores will take place in my daily routine too. Erm like, preparing breakfast for husband? Washing & ironing his clothes? That's all that I can think for now. I know that whatever is going to happen to me in the next 8 weeks, well, it'll be life-changing. In a very major way.
Maybe I should stop by now as the power icon is showing, "10% available". Meaning laptop is going to die very soon and hurmmm, the power cord is nowhere to be seen. My room is in big mess right now. *Penat penat penat kemas bilik.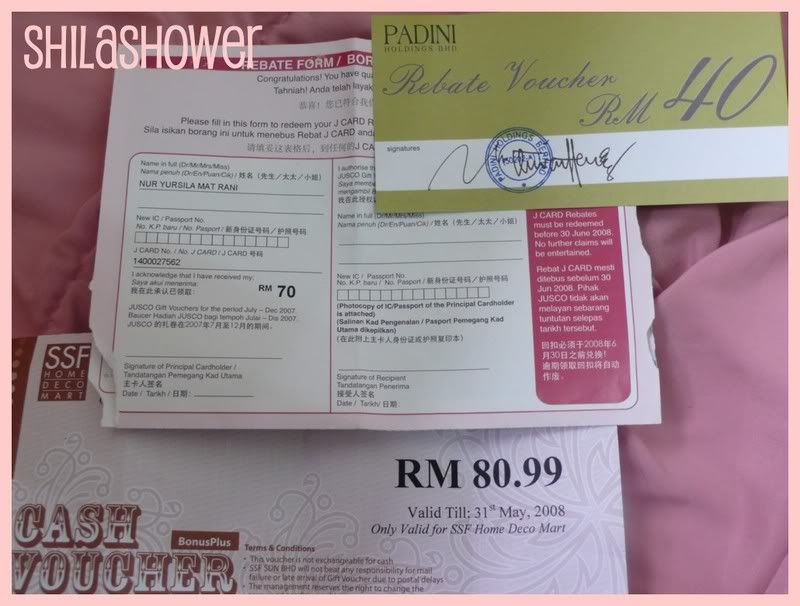 : : More vouchers! Yeayy I sokaaa~~ : :