Happy 25th Birthday Kown!



I'm glad and bless running to the future with you right by my side. May we share many more birthdays together!

*Tho I didn't have any special pressie this year, but I made a great burfday surprise to you rite?

=P

Wanna know more of the celebration bit?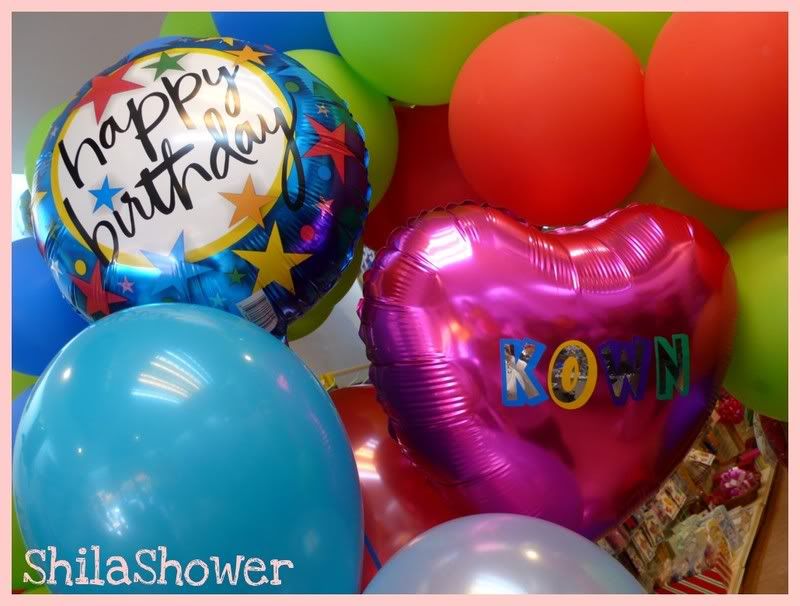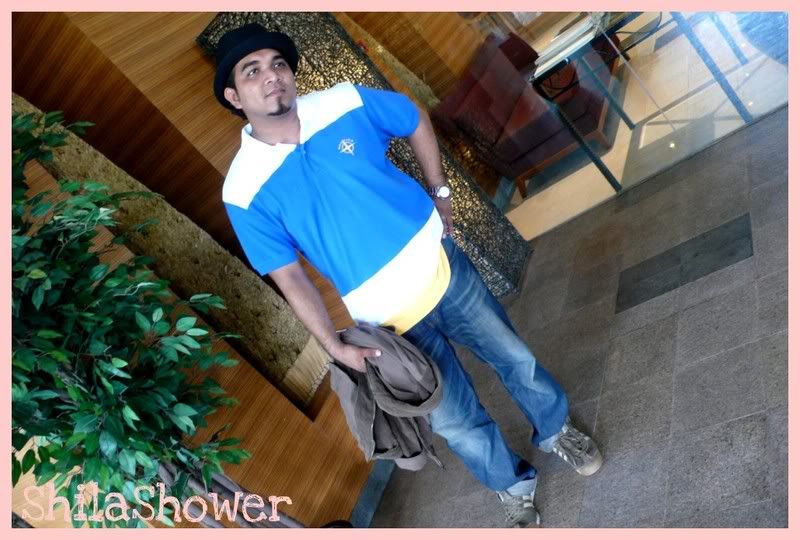 The truth is the plan was about 99.99% to be called-off as I didn't receive any feedback from the invitees *or am I the one that didn't go and tell the people of what to do? ehehehe. But everything came to realize when Amy told me that Nal will be coming over to celebrate his gay partner 25th birthday and for that matter, he got the AL approved. *He came all the way from Penang, that so suwit of you Nal. Tapi nak deting juge kan? ;P

With less than 36 hours left, I drafted the plan, detailed out the to-do-list and with a little help from Amy dearie, the surprise dinner is about to success. *Ofkos la hanya success bila Kown betui2 surprise kan?

But I just don't know where's the mistake, I thought that I've already put everything undercover and hide it all well from his knowledge, but he was somewhat to know about my little baby plan. Well, of course he didn't know things in detail but I believe he has managed to sniff my secret agenda. Or at least to "perasan-gilo" that I have something on for him.

"Alalalala, tau dah. Mesti nak buat seprais kan? Takpa2 go on. Eiii suka nyaaaa" *Dan muka perasan habes. I swear to him that I'm not going to do anything more special than a dinner treat. That's it. *And present will be postponed to our long awaited honeymoon. Hihihihi.

Saturday Morning
I woke up as early as 9am (Saturday la okehhh, it meant to sleep till noon) and started the day by checking the list: cake, balloons, dinner reservation, karaoke and etc. I've called the chosen place to describe how the agenda will take place and have to repeat the same explanation to the guests as well. Most importantly is to inform that there will be no birthday party wildness for Kown. *Jangan over acting, kami ni darah manis rasa stroberi. Heheheh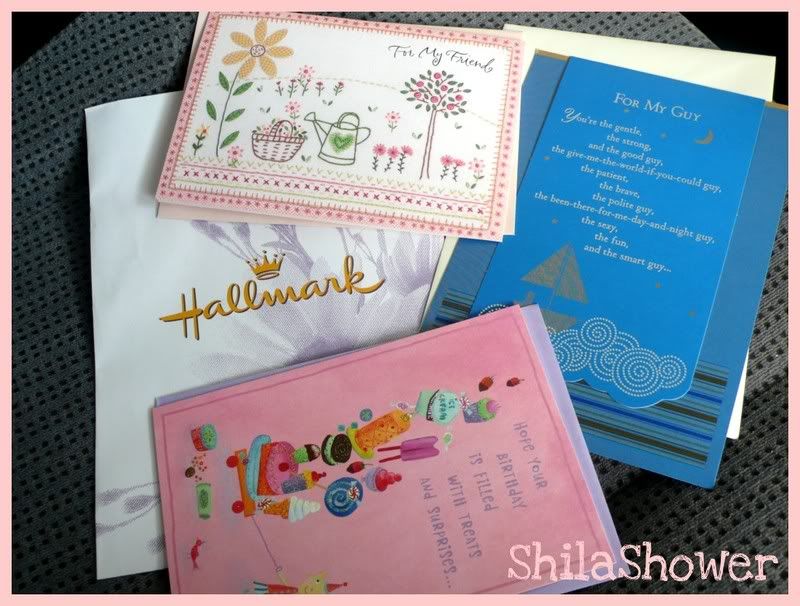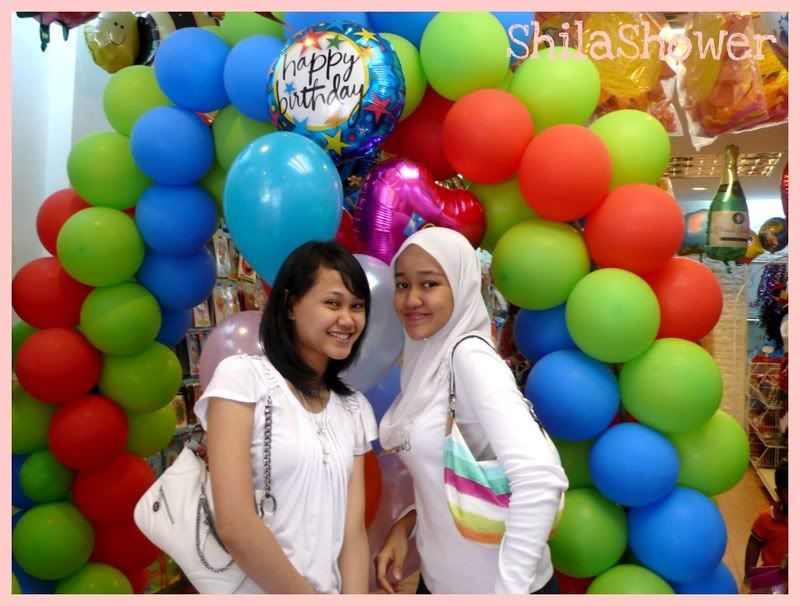 Pheewwww, now I know that it's not an easy job to organize a party and what more to make the 'person-yang-dienjoykan' really surprise and feel touch. But I know that I did it well. Hehehehe *Okels, self praise is no praise. I know it too.

Haagen-Dasz ice cream cake, custom made helium balloons from Balloon Buzz Party Centre, Bangsar, 30minutes-laughing-like-mad-ticklish-fish-spa, wonderful dinner treat with the love ones at Planet Hollywood KL and a karaoke session at Symphony KTV Ampang Park, with everything well planned, I know you're more than happy with it. Kan? Kan? Kan?

And everything does not stop there. It continues with a next day high tea at Boulevard Hotel, bowling session in Midvalley and "Definitely, Maybe" in Cineleisure Damansara. I made a complete package rite? Hehehehe...

To Amy and ZZ, thank you a whole bunch for helping and assisting me through out the plan and to everyone that came and cherish the nite, I heart you guys a lot. You made a great bunch of friends. *But I love Kown more to bit. =)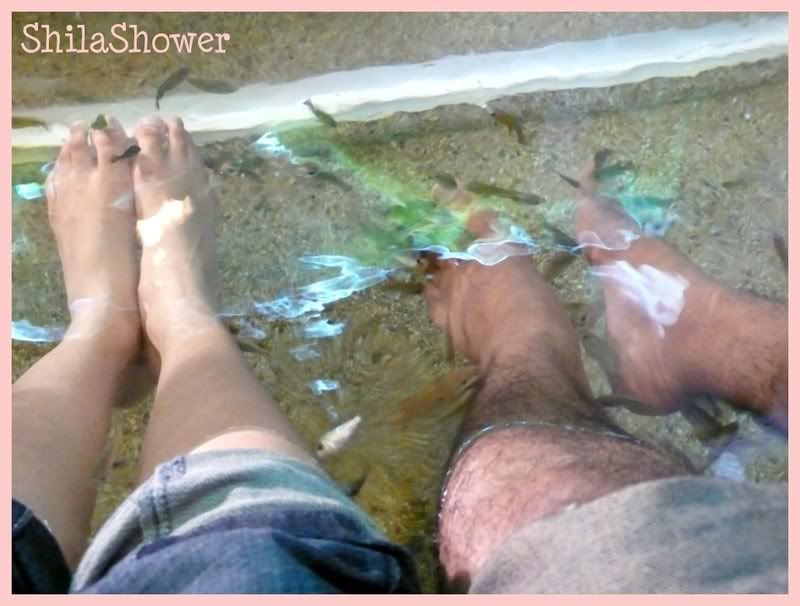 : : These fishies gave us a 30 minutes laughing treatment. Go get yours. : :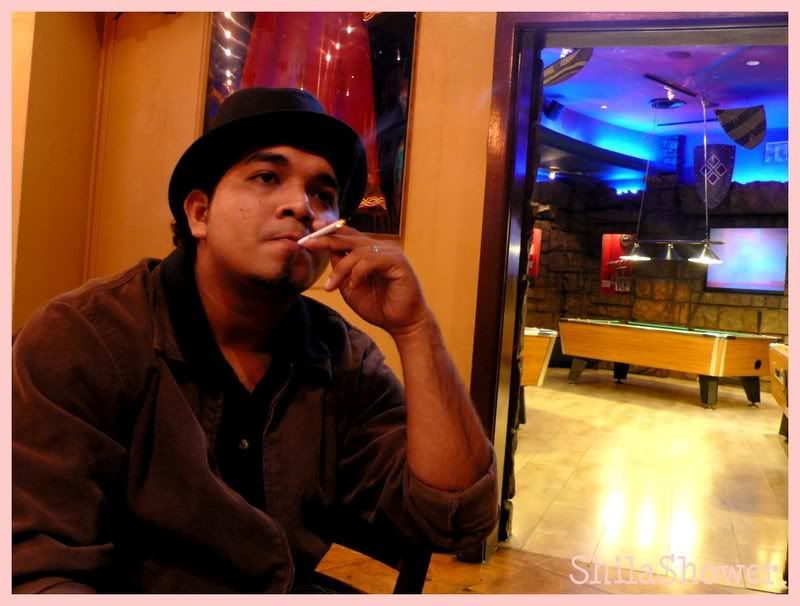 : : Wa taiko maaaa~~! : :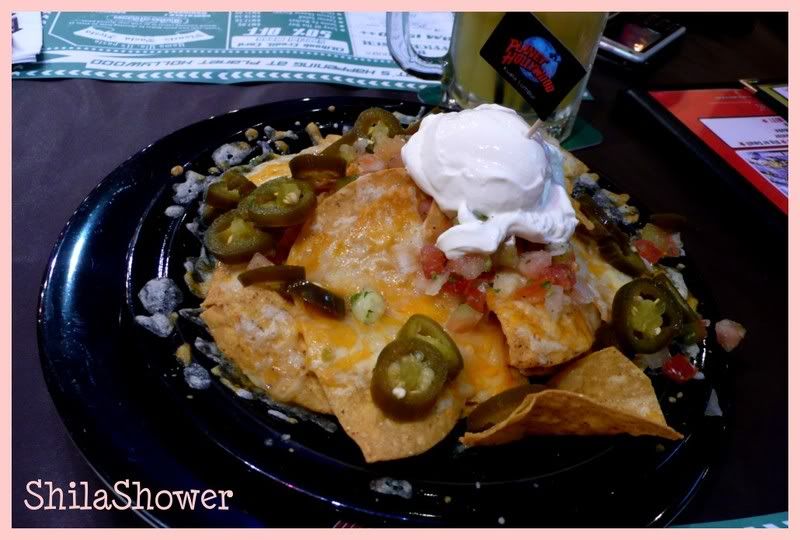 : : Nachos : :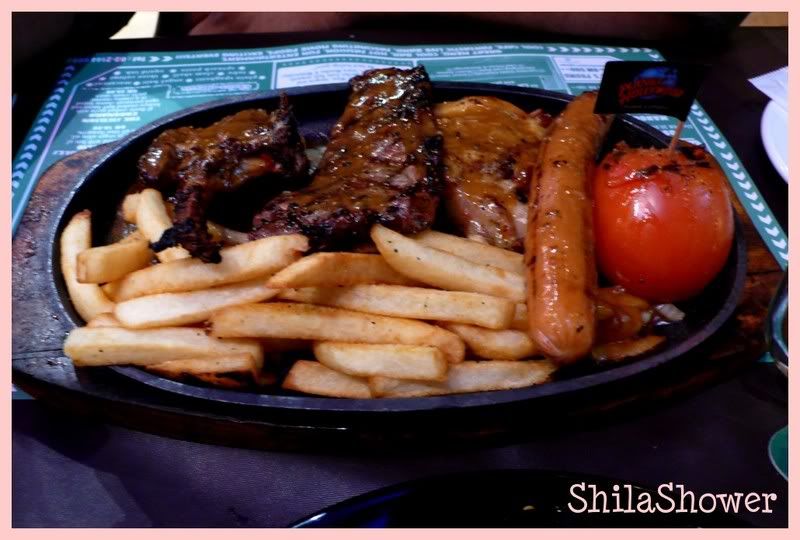 : :Planet's Combo : :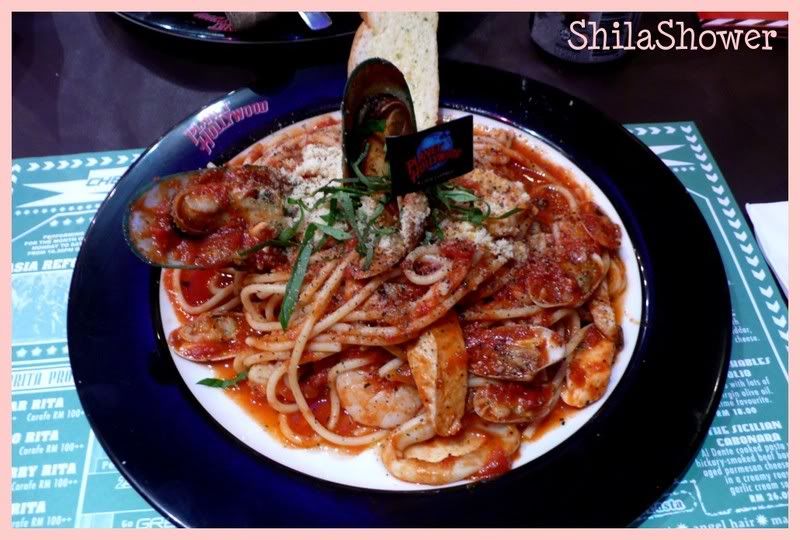 : : Godfather Marinara : :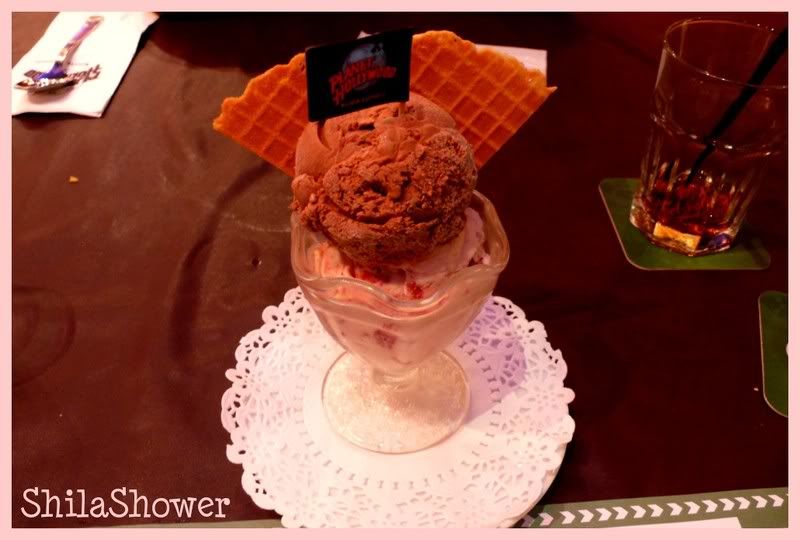 : : Haagen-Dasz Ice Cream : :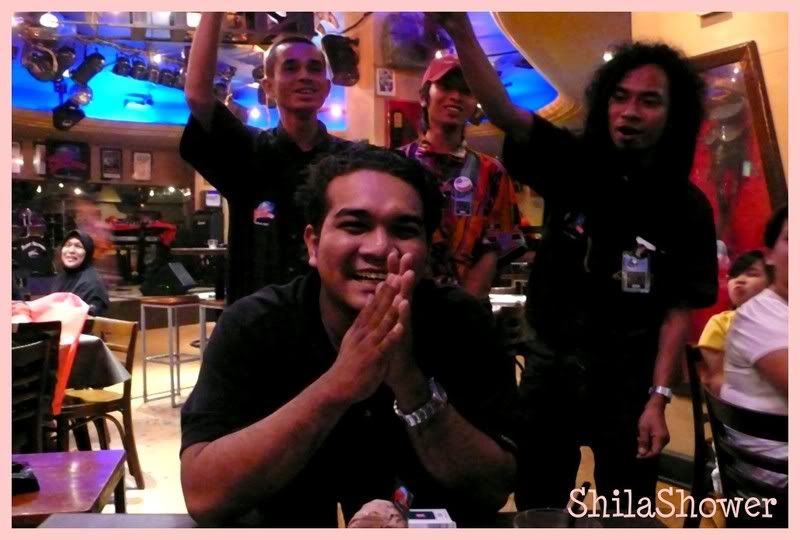 : : When the night started : :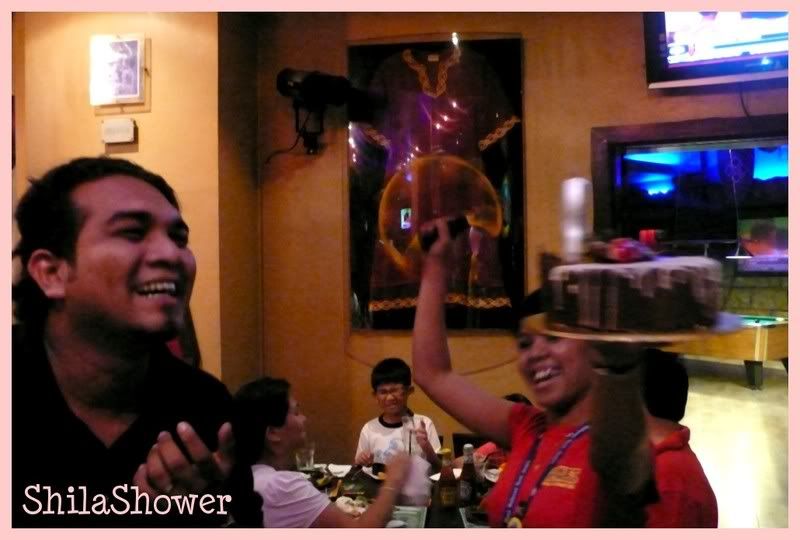 : : Go blow the cake dear : :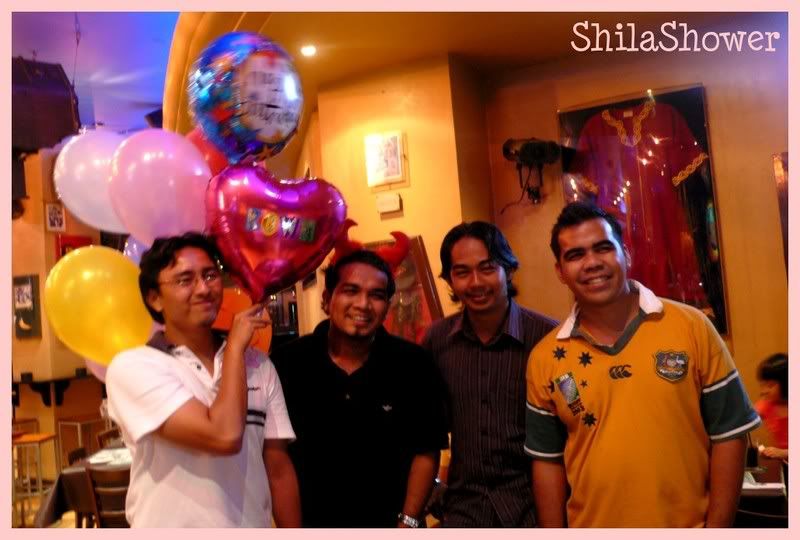 : : Best Buddies. Kawan sampai mampos katanya. Not in the picture, Miju : :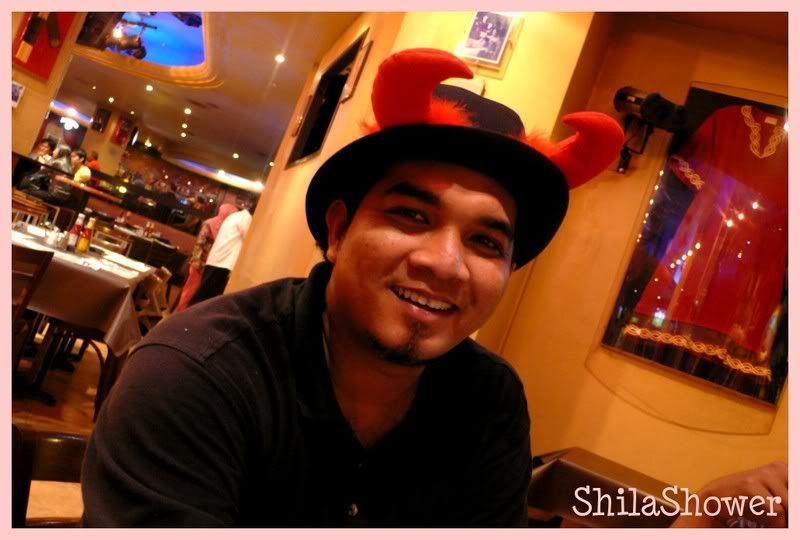 : : Devil ensem saye. Kuikuikui : :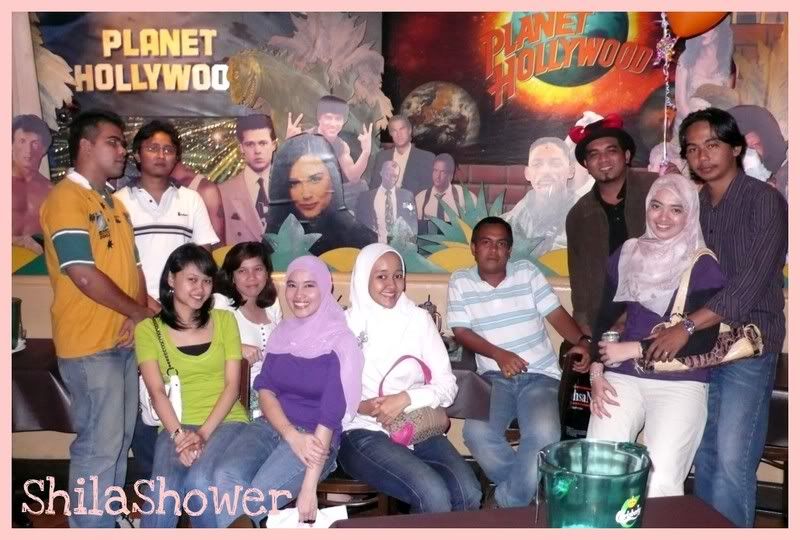 : : Thanks guys for joining the mari-sepraiskan-Kown : :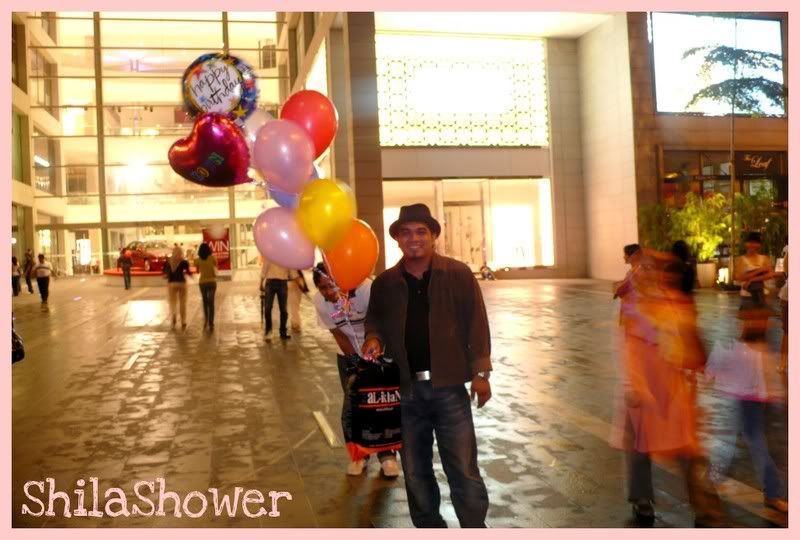 : :Kown, belon-belon dan Coach? Erkk : :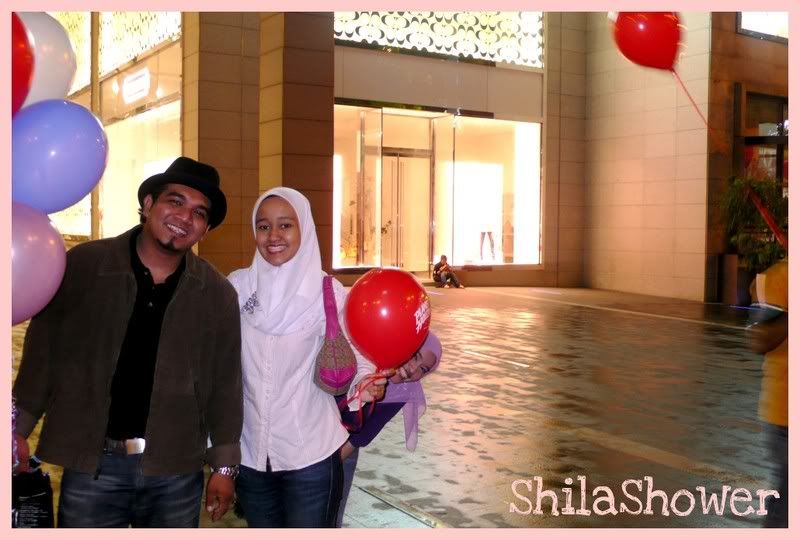 : : Wide smiley faces : :


: : Tolong!! Raksakse Gorgon mengamok! : :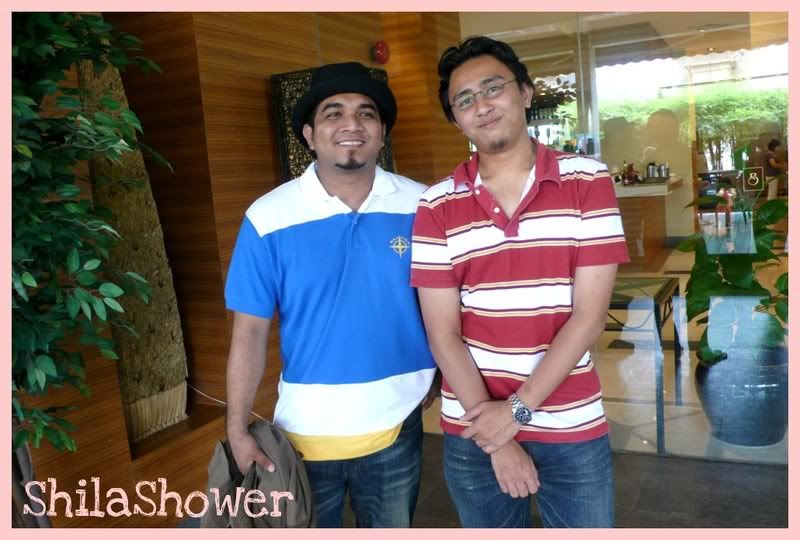 : : Percubaan kaver perot : :