Our wedding. Episode 2.

*Wahhh, macam Si Sindarela je lah aku nak perasan ber-episod bagai neh.

Hihihihihi ;)

Dear PwincessAyu, I am 101% agree that the after marriage evil cycle is driving the newly wed crazy.

Let's not talk about it. After all, it just another 4 days before leaving for honeymooonn. So that the honey and the moon word will sound better rather than to think or to stress out about the aftermath's.

Alhamdulillah, things turned up to be beautiful. There's no exact word to describe the feeling now, how relief I am for the whole event. Infact I was on flu on my long awaited reception day, and being on three different types of nasal flu sinus whatnot medication, I was flying up highhhh by the time of groom's arrival. Sampai haku tanya semuaorang,

"tadi ada kompang tak???"

Omg~! Najah kata,

"Dok sebelah tuuuu pak pong pak pong tak dengaqqqq kaaa?"

Along, that is a self explanatory note on why did I totally forget my one and a half inch pump di kala nak keluar rumah bertemu si dia di bawah sinaran matahari yang panas. I thought bridesmaid suppose to hold it for me? Amy? Well, my bad that I didn't tell her about earlier. Gosh,it's scientifically proven that the three pills dah me-roket-kan I sampai outer-space dengan Dr.Faiz.

*Oooppsieee mahap hasben.

=P

And living as a wife to a man who you've been dating for the last 7 years is the best thing ever happened to my life. Now.

*Definitely, more to come into the list kan?

Thing is just different from now on. From a perempuan tak reti brekfes to wifey-who-cooks-brekfast-for-hubby

*he's a breakfast person

, ironing office attires every night instead of grabbing one stupido baju kurung cotton every morning, asking permission to wherever and to whatever things that I wanna go/do, sharing half of my closet with my other half and of course having a sleeping partner for life~!

*Gile sedappp gagah perkasa bantal baru hakuuuu.

....to be continued.....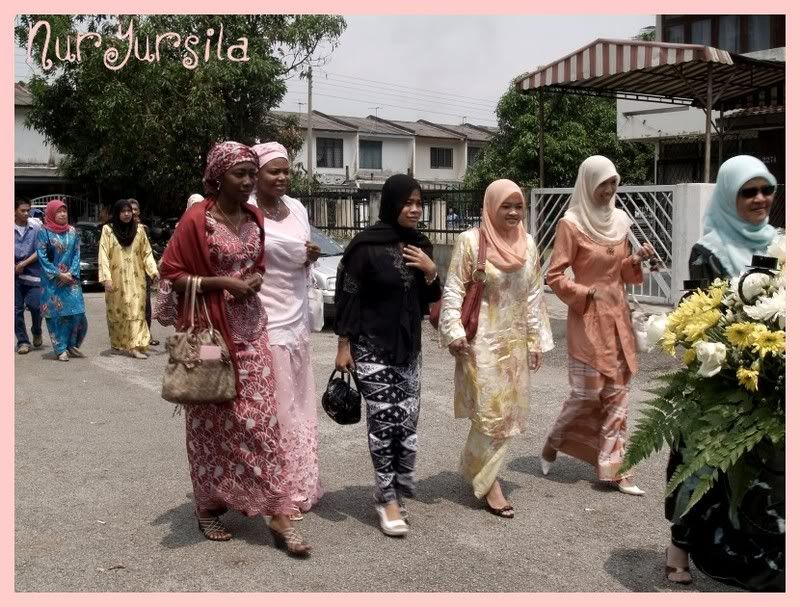 : : Dato Seri, Puan Seri, Datin Seri, Seri Seri semuanya : :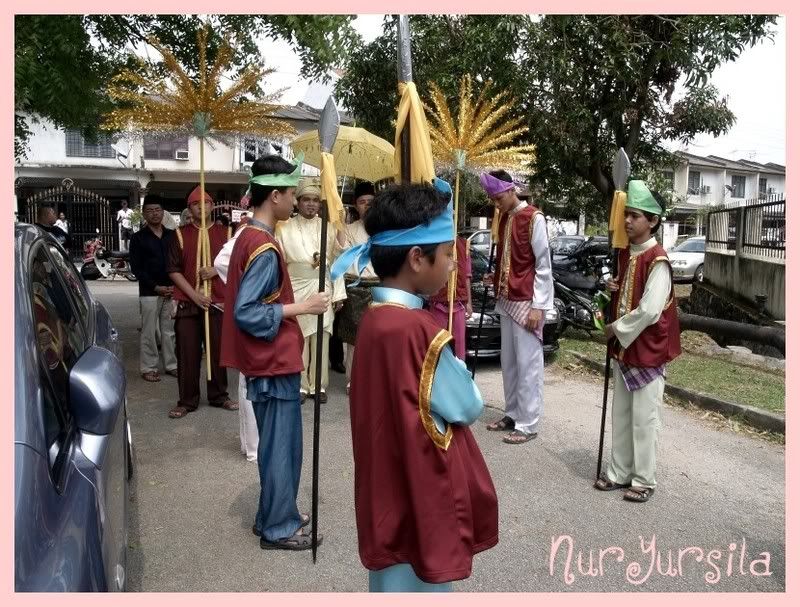 : : Tombak ?? : :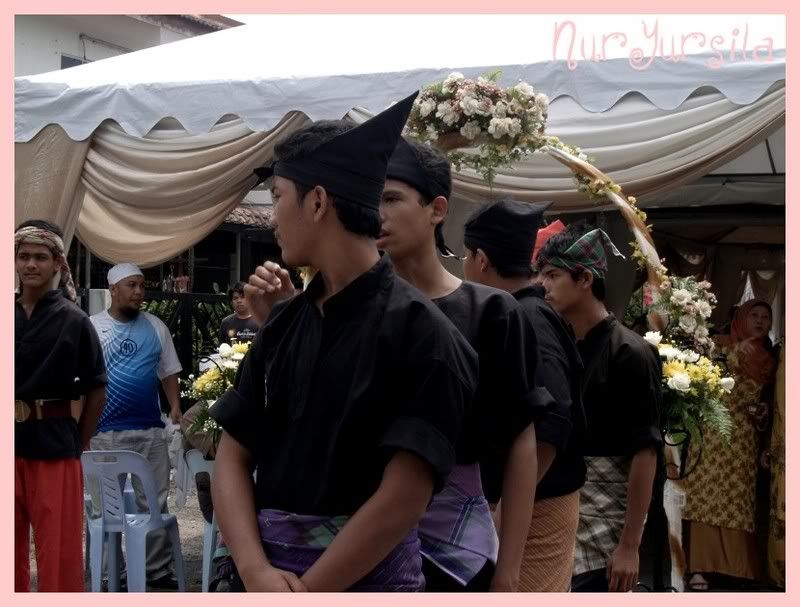 : : Hang Kebun? : :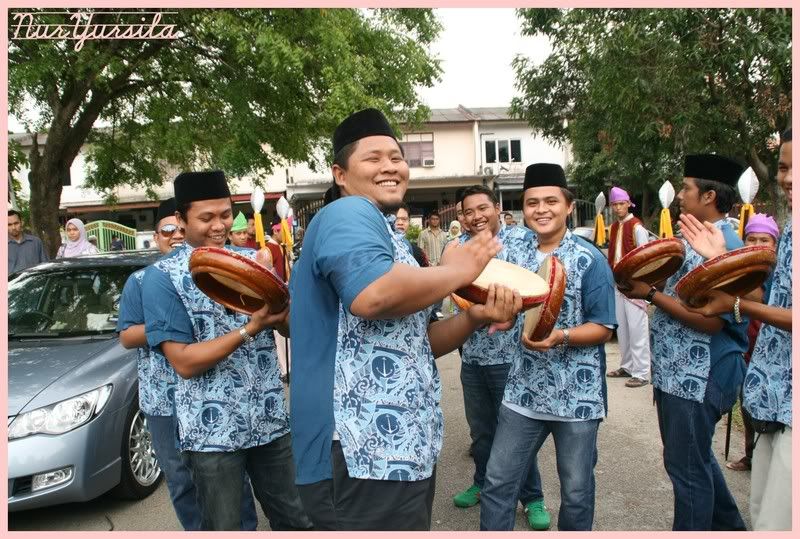 : : Balunnn~~! : :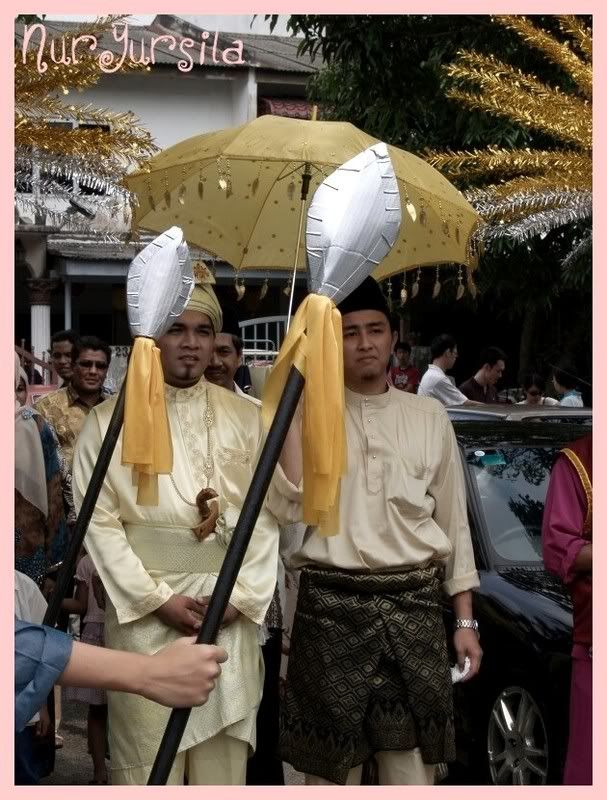 : : Nak jadi Sultan Melaka, tapi application kena reject. : :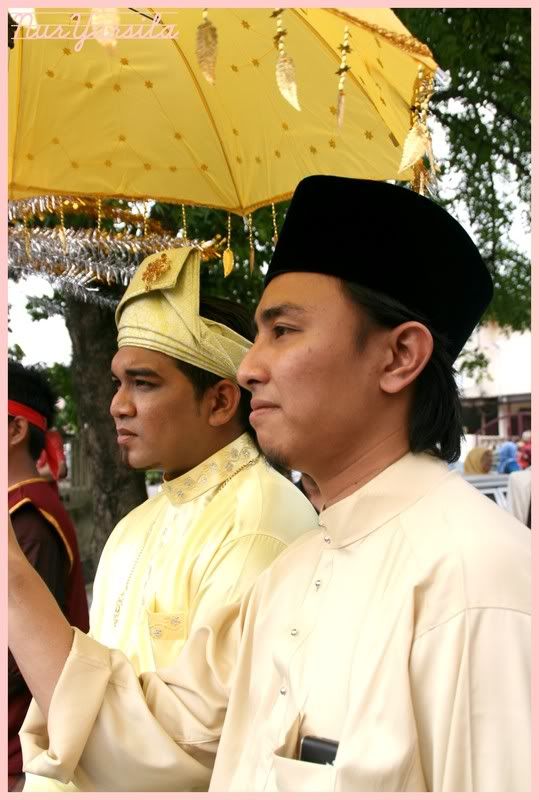 : : Sabaq sat, permaisuri tertinggai kasot tuuu : :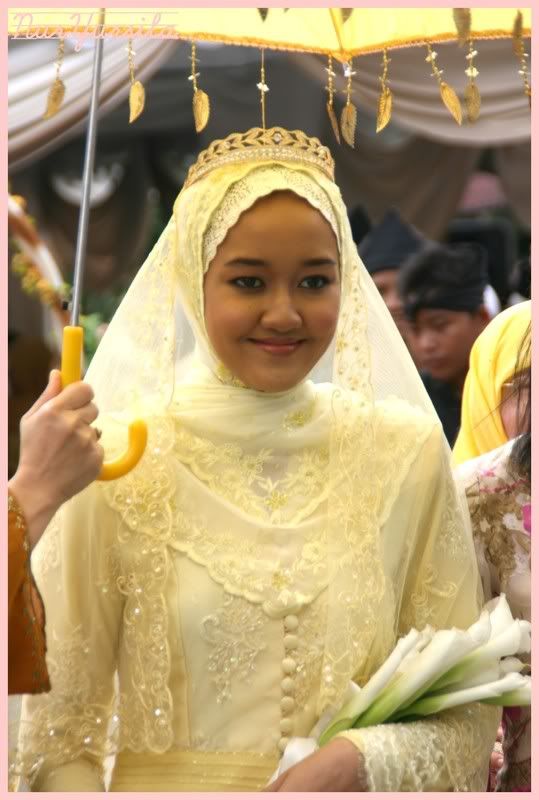 : : Hati ku jatuh di situ jua, di kale memandang muka Hang Kown itew : :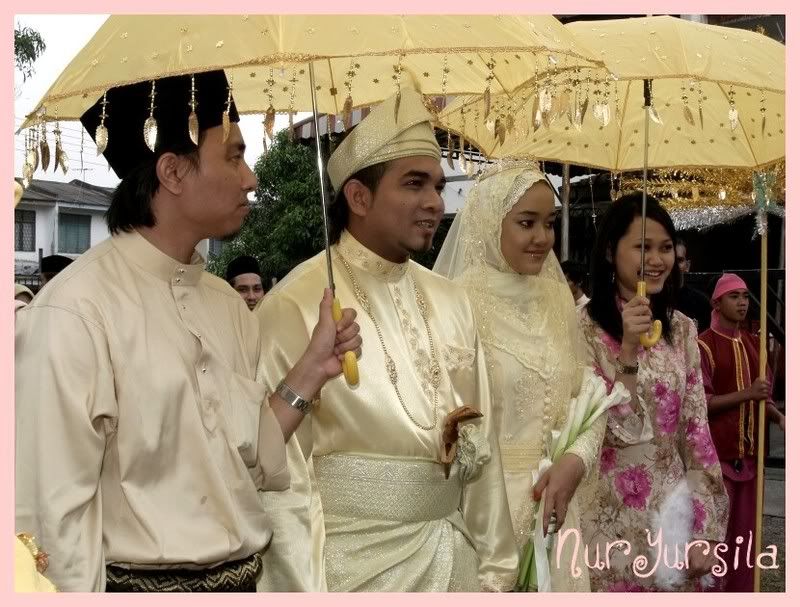 : : Ehem ehem, takkan pegang payung je kot kan? : :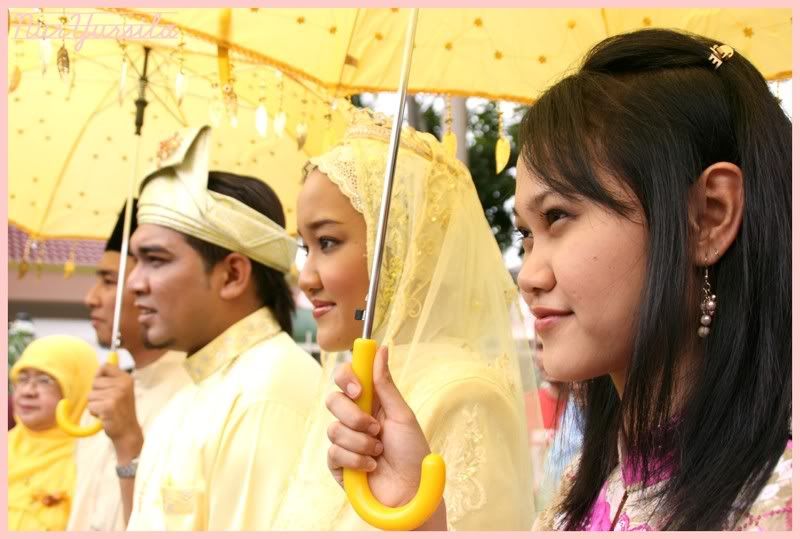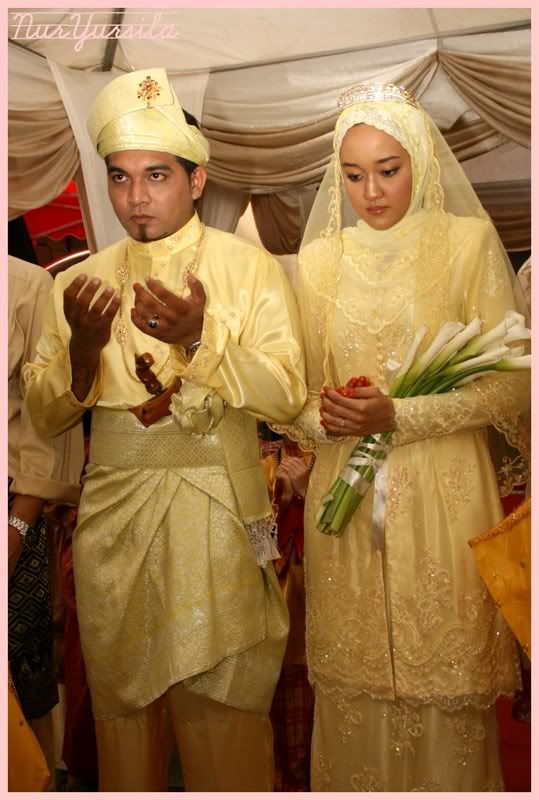 : : Selawat & Doa : :
: : My roxxx aunties & uncles~! : :
Note:-Mahap, quality gambar2 adalah seperti di bawah sinaran lampu minyak tanah. Images dengan wajah jelitawan genies, kena tunggu from Magicclickers. Harap Maklom. ;)