Many sorries for not updating my blog since last few days. Well, blame the internet and the super sipot connection. Tho I've been loyal to internet since 2000 but in the whole time frame, I've never really experienced an entire month of worry-free on internet, on its connection and whatnot. *stress sama internet provider di M'sia*. So, not that I don't have anything to write about

(my organizer is filled up with list of things to update, with scribbles here and there)

, but I just haven't been blogging because I was annoyed by the slow connection.
............................
.............................
..............................
...............................

Okels, my mind goes blank, everything fades away.

*seperti di clorox cerite story-mory-morning-glory ku*.



About the dress that I'm supposed to wear on his reception day, there is no sign of my baby-blue-wedding dress to be seen at all. Sungguh heart pumping at aggresive rate kan? The reception is just 3 weeks from now and to cut my story short, the appointed pak andam is currently away for umrah.

*okeh, jangan marah, dia pegik beribadah, so fine lah*.

But hellooooo??? Don't you HAVE to prepare the dress and in the responsibility to ensure my dress is ready for fitting? Don't you??? And making thing worst, the assistant is not giving me a single idea that he's aware of the upcoming reception and has simply said,

"takpa lah, pilih jaaa mana2 baju kat sini. Nanti kami re-size".



Whatttt????

*bahiks saya bertenang, breath in breath out*.

Close both eyes and randomly picked one of those cik-bedah-ropol2-labuci-mak ngah-wedding gown and proceed to the fitting room. Ahah!!! I can't even zip it!

*Assets size luar biasa barangkali*

. And the matching tudung is that tudung-ibu-ardini

*erghhhh*

and all to be matched with 3 inches stilettos????? Gile saket jantung tahuuuuuuuuuuuuu.

I know he knows that I hate everything so much. *Mahap darling, I would prefer my kebaya raya thousand time more than that ancient looks dress.* Adding extra point for me to make a new dress, those bajus are not full lining. Ala2 buke dada gitu and with corset.

Okels, enough with the bads and we've agreed to make a new dress for me. In KL. Nothing fancy, just a french lace material with minimal beads in kebaya cutting.

*Hati tenang sudah....*

And my two other wedding dresses have safely hanged in my closet which both are absolutely gorjes. *To my eyes. Hihihihi.

What else?

I don't have any official mak andam for the Big Day but a make-up person who held responsible for the magical touch on my face, to turn me into that glowing-look-bride for that 2 days. Having said that, I have to rent the accessories and masyaallah, mahai rupanya sewa crown jelitawan itu. Same goes with other accessories. So, knowing me I would rather buy the whole stuff and paying a little bit extra and later all the dangly accessories are mine.

*Saye boleh jadi mak andam pule lepas ini*

=P
We got the rings and bangle sorted out at Habib during its Jualan Mega but well, behind the success of getting the best from Malaysia Darul Sale, there are people who said
"cincin kawen pon nak saleee ker?"
Well, as if I care that his paying just a small fraction for that 6k ring? Batu berkilau itu yang penting. Hihihihi. I know wedding ring is something very special and it's once a lifetime thing, but it is not everything. Don't worry, I'll get him to buy me that cincin-mami-jarom once he's filthy rich enough. =)
Well, I think I have made enough updates on the whole wedding thing. I shall pen off now, eyh tak, keyboard off. And as usual, enjoy the pictures.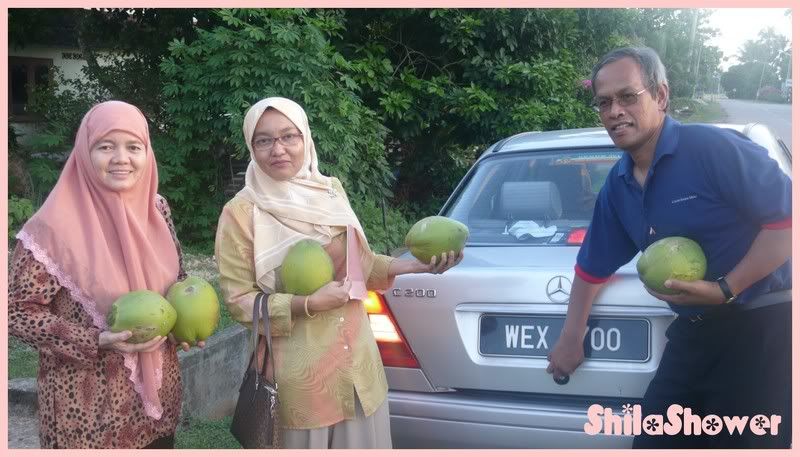 : : Kutip jangan tak kutip, kutip..
: :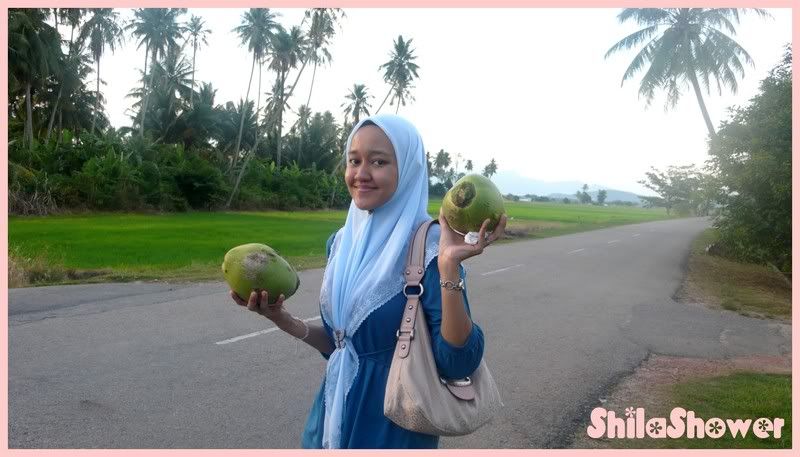 : : Underneath pokok kelapak I will wait for you, oh Mat Kown hear me lah don't tutup pintu
: :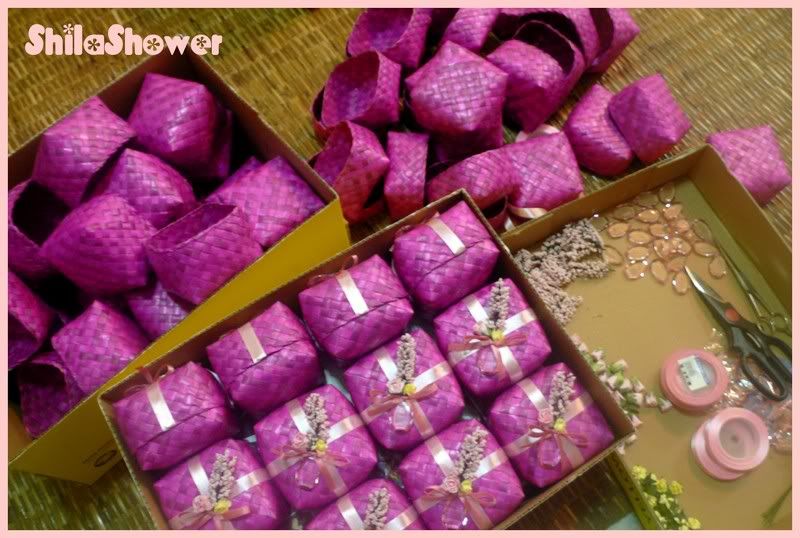 : : For the girlfriends. But haven't decided what to put inside. Sighhh
: :


: : Corsage. Nak beli mahai sangat aihhh
: :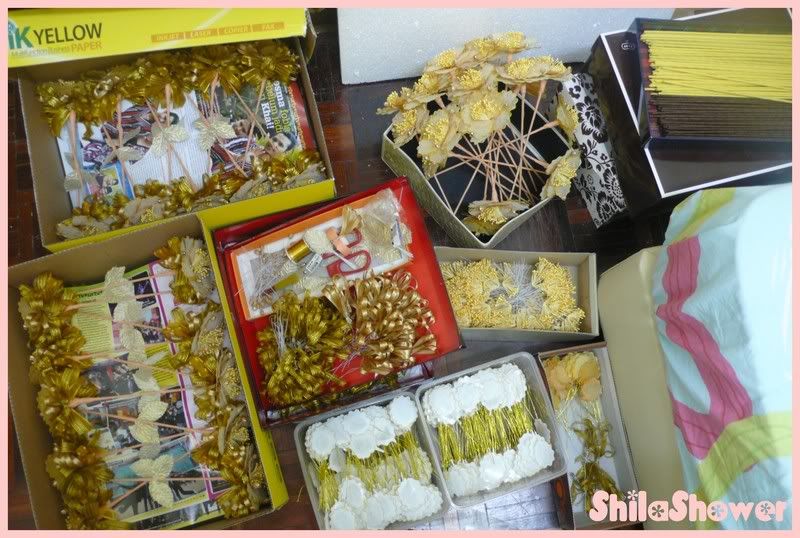 : : Bunga pahar in the making
: :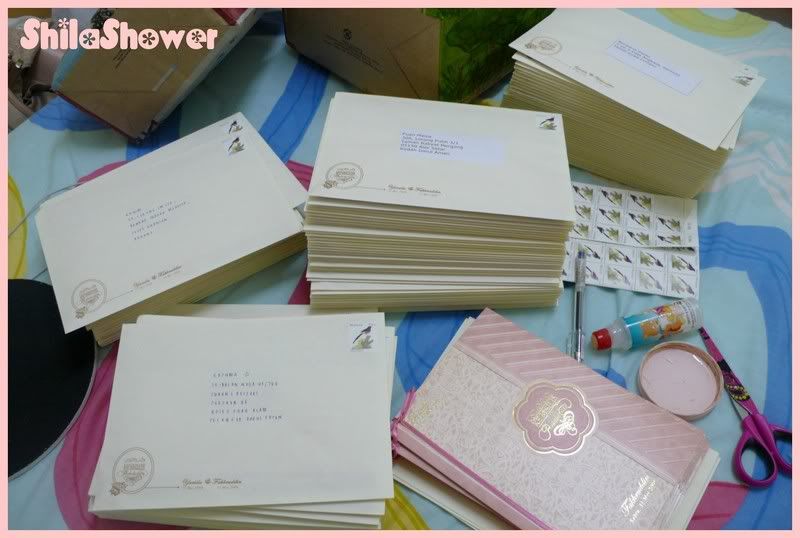 : : Cards distributed yesterday, 6th May 08. You shall receive it very soon
: :

: : Now I pronounce myself as ShilaShower the MakAndam. hohohoho
: :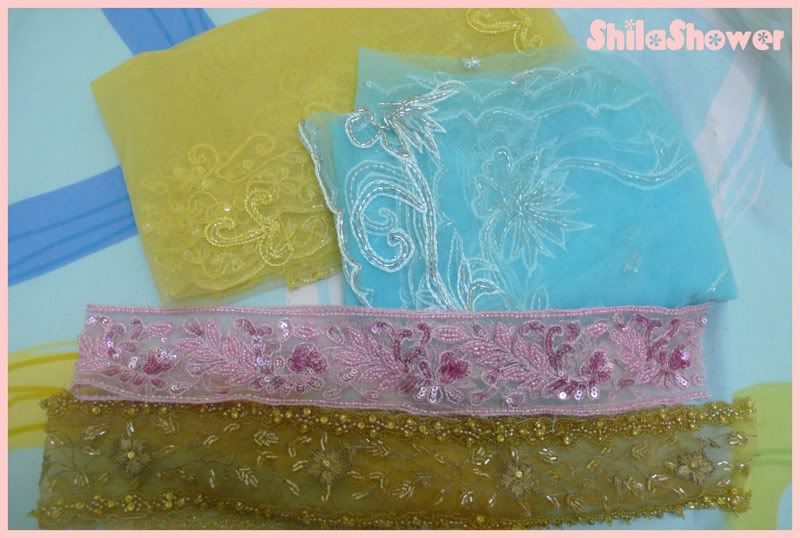 : : Beaded boarders made for baju tp I'm going to sew it on top of my tudung. Save duit nak upah yang mahai gila to jahit beads kat tudung
: :