Selamat pagi Malaysia~!

Sorry ya, I haven't write an entry for a few days and temporarily leaving my honeymoon journal in a pause mode.

Ape minyak naik? Dua hengget tujoh posen seliter?

*Cekak pinggang, buat2 tak heran.

Ade gwe kisah? Dah immune pasal isi minyak kat Melbourne HANYA lah AUD$1.57 seliter (go figure the amount in RM). Actually tak kuasa nak fikir pasal saket hati pun, harga naik jugek dan gaji? Still banyak tu pon. Bersyukurlah pada kemudahan lain yang masih ada. Huhuhuhu. But stress, because my office webmail gets overwhelmed by the 2 weeks unread emails plus the ones with the oil price hike. Jenuh nak delete.

The story continues...

3rd Day (5th June 2008)

Orang kata pi hanimun jalan2 dulu, ronda tempat orang, last2 nanti baru shopping. Mahap, I can't stick to that piece of advice because that SALE word is easily be found everywhere. Or blame the Melbourne International Airport for making that shopping booklet readily available to me

*that is a whole complete list from the high end boutiques, to malls and direct factory and it comes handy for my mission.

Must be my rewards for abstaining myself from shopping for the entire 5 months 2008.

So, for the beginning we decided to go to DFO Spencer Street

*kasik warming up dulu sket.

It was our first time at DFO and we just walked around not knowing what shops to expect. But OMG, the sale was madness! Up to 80%!!!! Guess's tees were going for 15 aussie!!!! It costs like only RM45 for one back home..Nine West handbag for 49 aussie!! Crapness..But I decided to tahan a bit and watch the spending as we have another DFO to go on the next day. And Kown? Gone case already the moment he entered Levi's store. Everything in the shop was going down for more than half price! Levi's Cooper & Levi's Engineer gonna cause you around RM300 or more in Malaysia, but the price shown there was only AUD$29.90~~!! LIMA helai jeans okeh Mat Kown rembat. Mine is one. So, all in all total up to 6 with total bill of 180 aussie. Meroyan dok situ lama2.

To me, DFO Spencer Street is one of the must go shopping places and I'll bet you gonna be jaw dropping and eyes popping right away for the first step in there.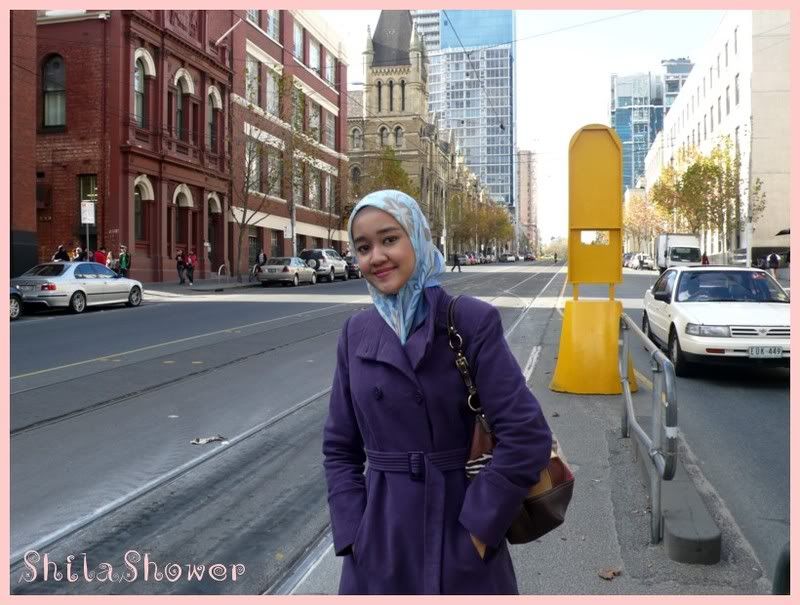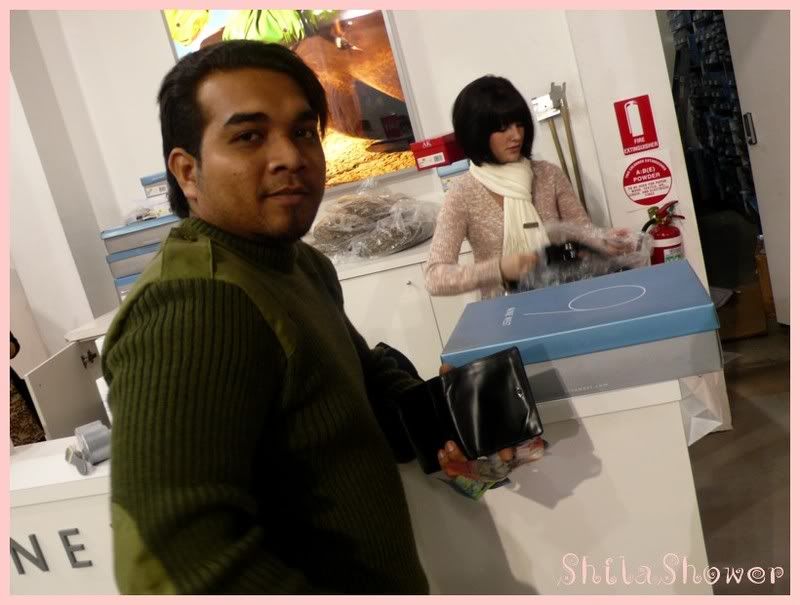 : : Beli handbag yer bang? : :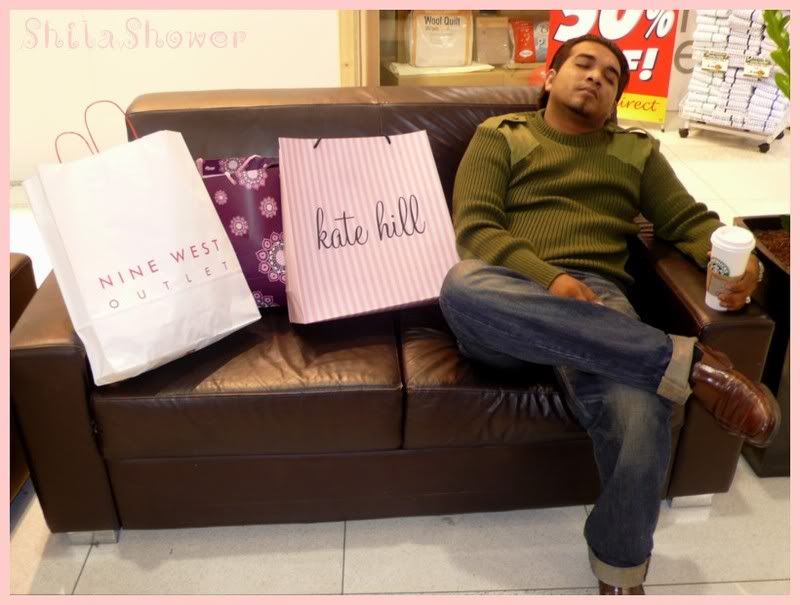 : : Take a nap. Bini dah hilang tah ke mana hala : :
: : Muka bahagia : :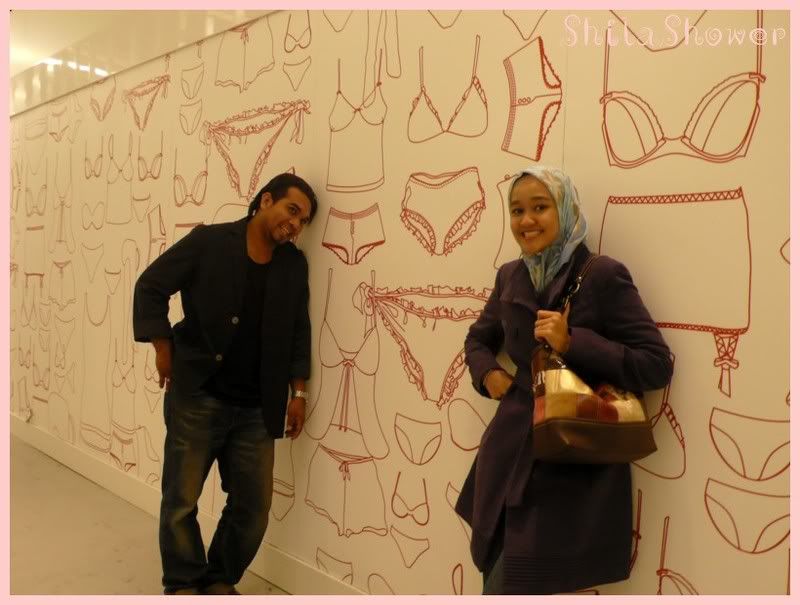 : : Cool kan the wallpaper? : :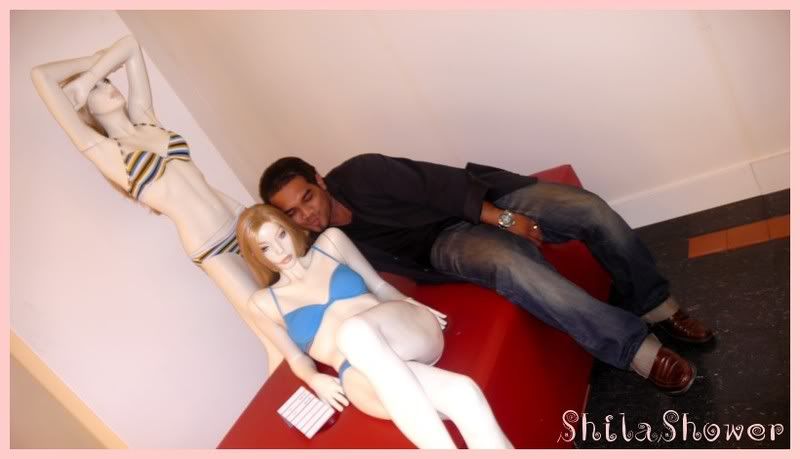 : : You, bini mu masih hidop lagi ni. : :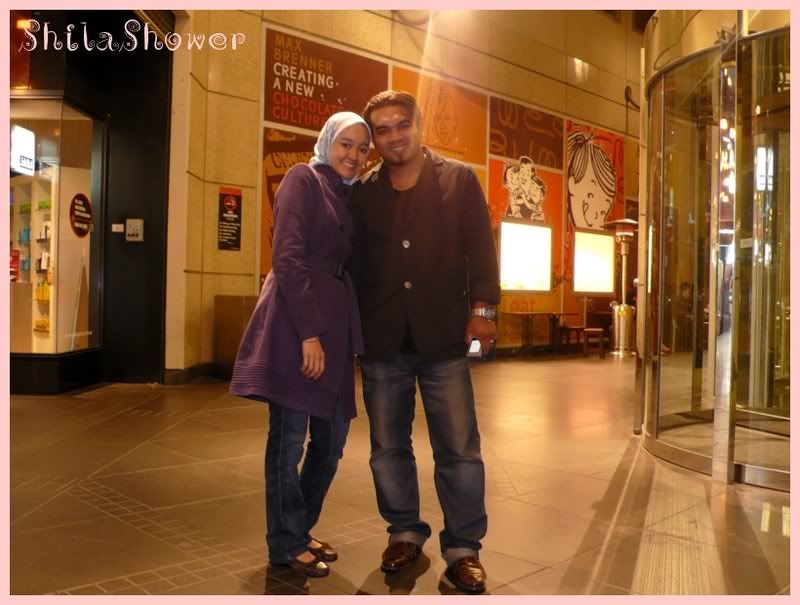 : : Max Brenner chocolate by the bald man. Sile pegi untuk hidangan cokolat yang sedap : :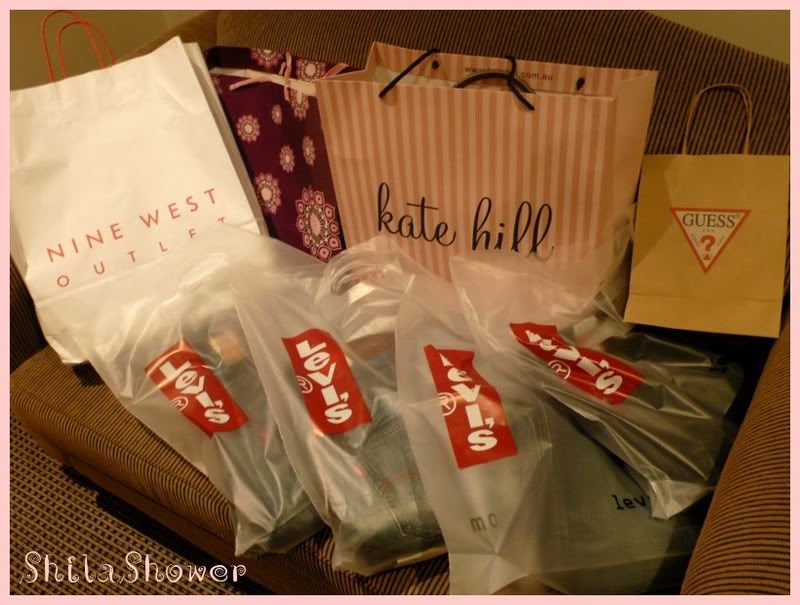 : : Hasil untuk round pertama : :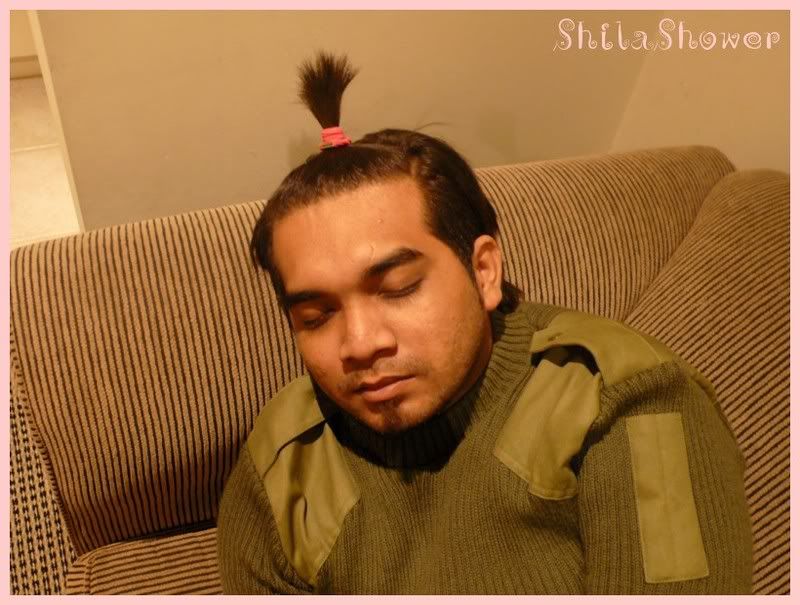 : : Tertidok sudah. Sambil rambot di sabotaj oleh bini : :
4th Day ( 6th June 2008)

We had another shopping marathon and this time was held at DFO Essendon. Gile meroyan okeh. We were there since early morning till dusk till kedai tutop. With the DFO stores layout in hand, we carefully plan the merembat strategies not forgetting the warming up brekkie, half time lunchie and warming down dinner

*in between, we need to simpan the barang2 dalam car boot before continue shopping in the second half.

Hehehehe.

The madness?? I can't put everything into words. ROXY jeans for only AUD$19???? Nam puloh hengget je weyyy. So I bought 2! And any 3 pairs of shoes/sandals/flipflops for AUD$20! Sketchers flats priced at AUD$30. Ralph Lauren polo shirt AUD$59. FCUK office tee AUD$49. and a hell lot more at super duper sale. Owh, Kown bought himself Timberland's boot for only AUD$130. Semua murah. Mak saket jantong tengok harge.

And we borong the whole set of Correll's lunch and dinner set complete with serving platter for my mommy. So dah beli for my mama, have to get the same for my mommy in law jugek la kan.

*Dah la selamat haku sauk anak lelaki kesayangan dia. Hihihihi.

So, fragile glassware banyak giler, dan berat giler. Dan murah giler jugek. Kisah overwheight? Akan cerita di entry yang lain. =P

More to tell?

No, I shall stop here. Below pictures will speak better than my words. Enjoy~!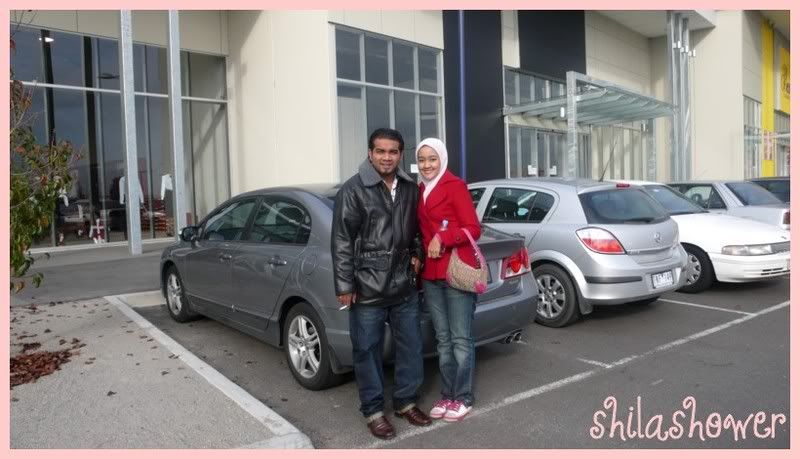 : : Husband amik vitamin coko-rokoks dolu : :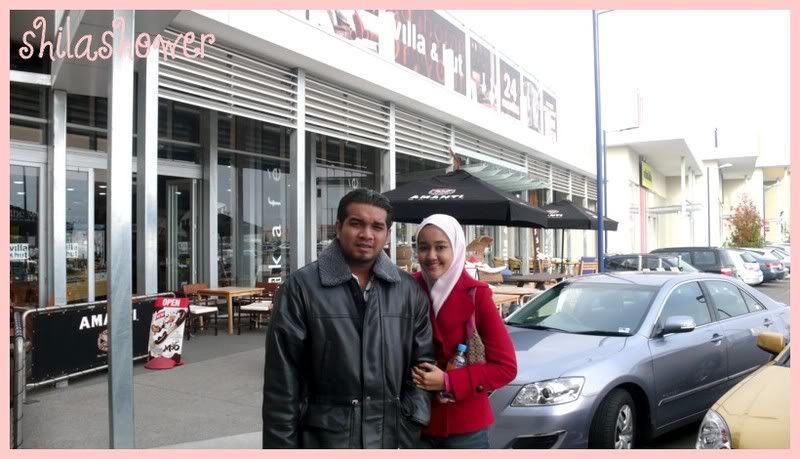 : : Sedia? : :