5th Day (7th June 2008)

Healesville Sanctuary
Info from net:
The Sanctuary, run by the Melbourne Zoo, is a well laid out ground to see Koalas, Kangaroos, Wallabies, Dingoes, Emus, Platypus, Tasmanian Devils, Wombats, Echidnas, and some other hopping animals (hopping uses less energy which is important in this dry, barren land).
It's a place where you can see a slew of the many colorful birds that are amazingly common in Australia--parrots, cockatoos, lorikeets, parakeets, ibis, herons...By contrast with a Zoo where you're merely an observer of animals in cages, Healesville is set in a natural environment with some animals almost free to wander. You can attend a whole series of talks about the behaviour, diet and habitats of the various indigenous species they keep.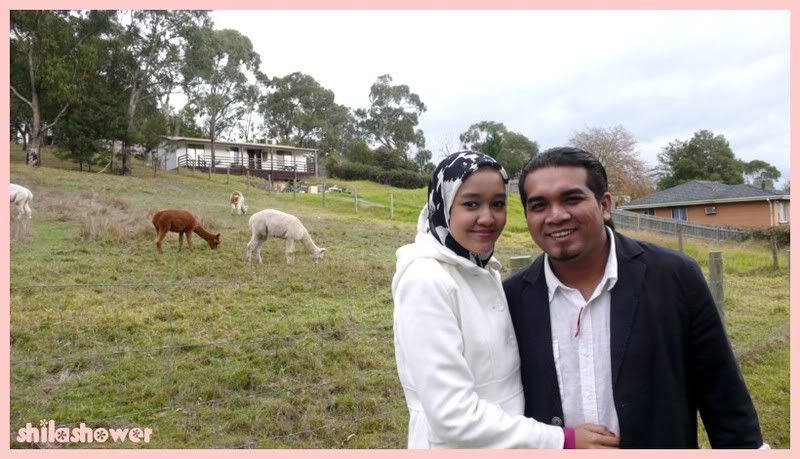 : : Rumah sape tah kita orang berenti. Nak amik gamba ngan Llama itew : :
: : Koala yang sangatlah comel : :
: : With all the kangaroos pemalas at the back : :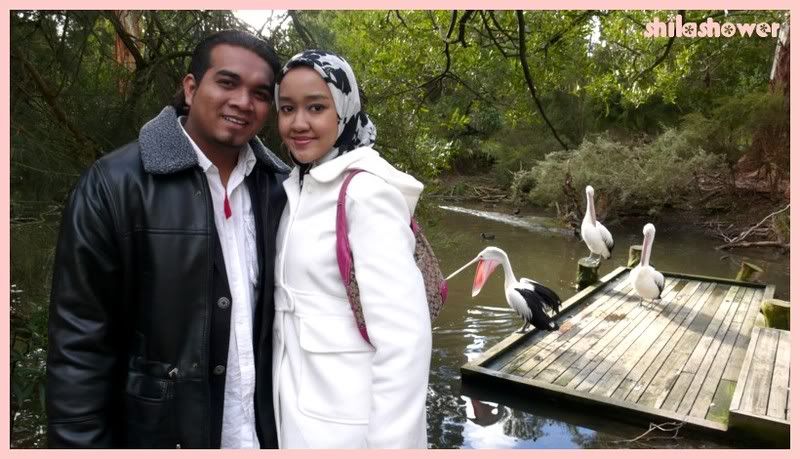 : : Pelican birds. Yang jadi Nigel dalam Finding Nemo. Hihihi : :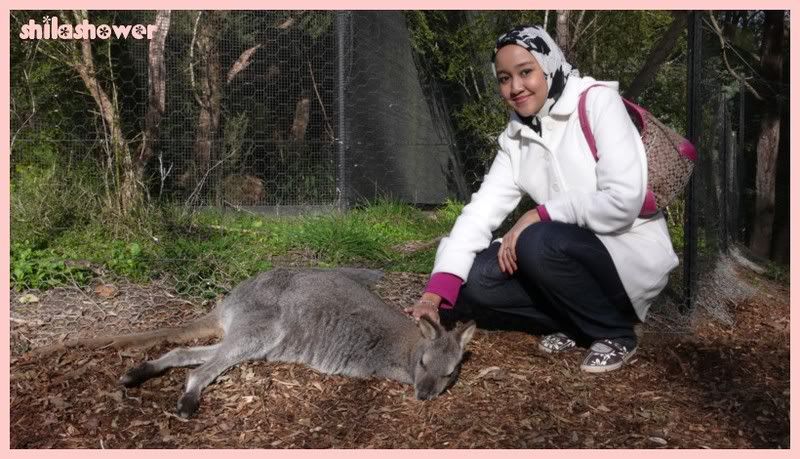 : : Wallabie : :