Hello readers~!



*Princess Diaries Wave*

:p

For not updating my blog for so long, I keep getting all the YM! messages, emails and sms-es, asking me on my sudden dissapearance and owh ya, together with this all time favourite question,

"Dah pregnant yer?? Tak larat nak apdet blog eyh??"



Jawapannya, oh no kamu. Tidak.

Nanti ada hasil kerja tangan Mat Kown, gwe pasti sharing di sini.

Hihihihi. It just that I was super busy with skyrocketing audit matters raised this quarter and yet to close the issues. Hurmmm...fine. That's is bored.

Okeh, enough about works.

What else to ramble eyh? *Ku garu2 kepala, rasa macam ada 1001 satu cerita untuk di-type-kan*.


I am busy browsing and planning for an island escape for this upcoming Merdeka hols. Perhentian?

*been there once*

and now considering other places. Redang? Tioman? Errr, pulau ape lagi dekat Semenanjung neh? Any ideas? But please consider the $$ to splurge
because we'll be going with few other love birds and thus putting the budget into highlight. *Kalau berdua, haros ku ajak ke Pangkor Laut ajerr, lalu boleh omen2 and berseksi-seksi soul searching di tepi laut.

Dan cerita malam smalam...

Shila: Abang, Mega Sale neh. Kite belom sopeng2. Unbelievable kan?
Kown: So?? *Muke gile tak peduli pon*
Shila: Takde baju laaa nak pakai gi ofis. *In the same time the wardrobes are wide open*
Kown: Haaaaa?? Takde baju??

*Babush ke babushhh..Aku di takde baju kan lempangkan dan dan tu jugak.*

Pengajaran: Nak bagitau takde baju, jangan bukak pintu almari. Mungkin sorok je baju2 tu atas almari. Lebih logik.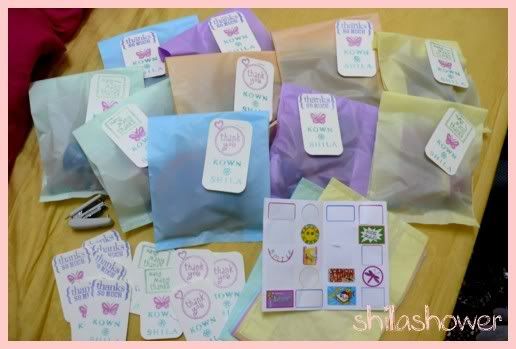 : : Bz preparing tq goodies for our very important persons who gives their helping hands during our wedding : :
Owh rakan-rakan gerdix, below are few snapshots that were captured during our last night out. :)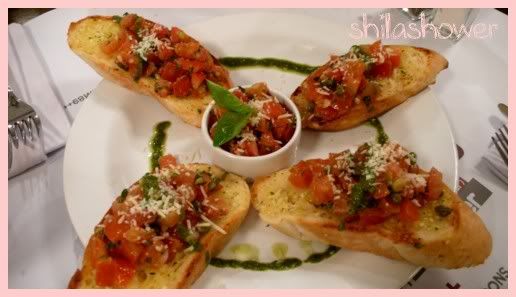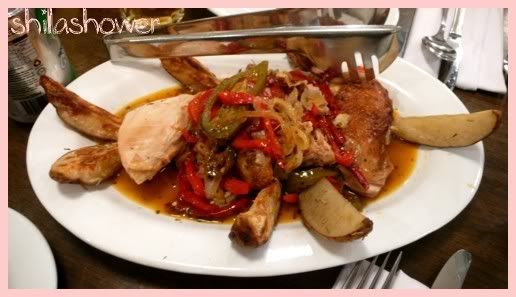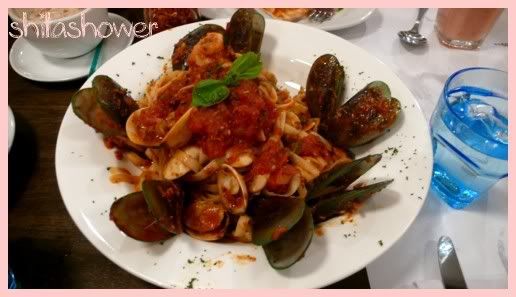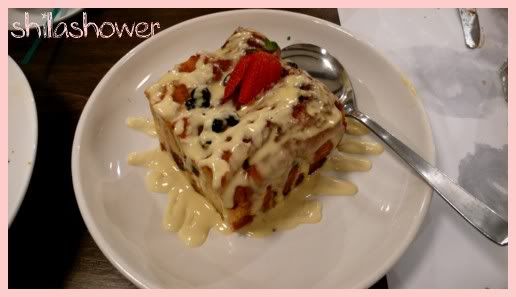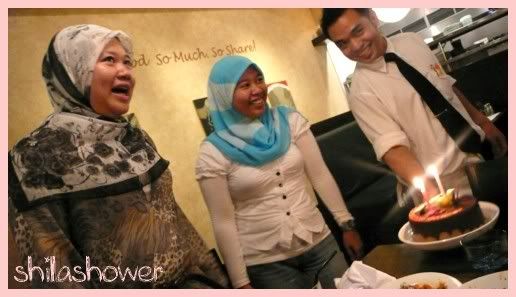 : : Yang di-sepraiskan dan di-raikan : :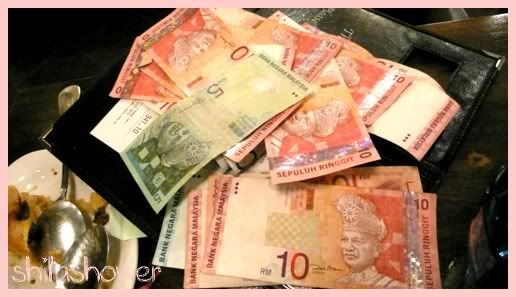 : : Kerosakan poket pada malam itu : :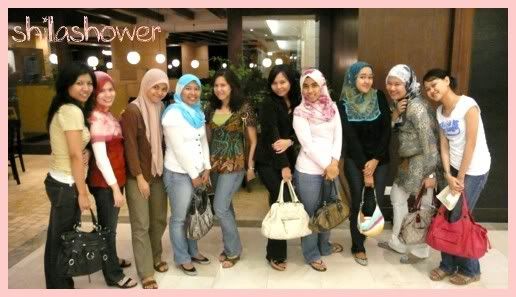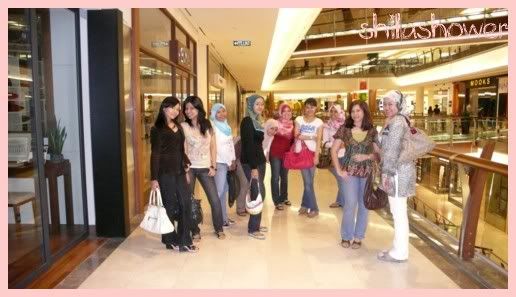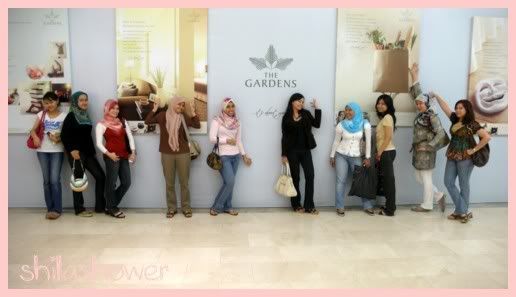 : : Aku pikir, ini versi model kena reject : :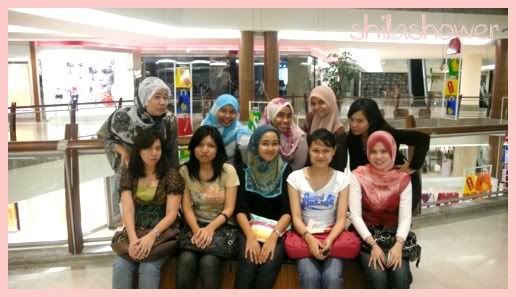 Wonder who behind the lense during out girls night out????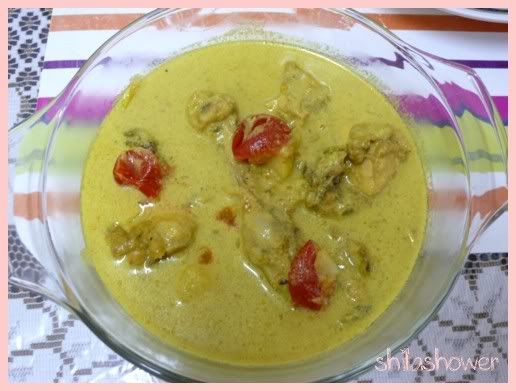 : : I cooked~! My first 'invention'. Lihatlah donia, saya berjaya masak untuk suami saya, untuk pertama kali nya dalam hidop saya. Ayam masak lemak cili api. Kagum tak abes lagi neh. : :
Owh ya, I would love to announce that my cupcakes business is now back in action. But sadly said, I have to increase the price per box as costs for the ingredients have gone up so much. Haku heran, minyak naik semua barang naik, immediate effect pulek. So, with effect from 15th July 2008 price for one box of 25 cuppies is RM60. But the good thing is, I am not charging any extra for any specific designs or themes that you requested and I'm not limiting the colors option. Warna warni and the choice is yours.