We've been searching high and low for baby travel system; stroller and carrier. We did some comparisons between brands and had few trials on few different types of strollers, just to get the feeling of handling those.

We need something just to fit our style, easy handling, not too bulky and heavy and features like adjustable handle, parent's cupholder and child's tray with cupholder, spacious basket!, fully recline seat and few others.

(actually it's me who has been fussy about this stroller shopping thing)

=P

And taking into consideration that the year end sale is around, buying a travel system now at discount can save a whole lot of money to us.

After all the visits to every baby store/department in town

(all the major ones)

, we finally slashed out few from list and shortlisted these four travel systems that to be considered.


1. Graco Full Size Travel System
Love the colors and have quite a number of useful features, but the only drawback of this Graco is it's too heavy for my handling.

*Berat gile kalau nak angkat... for Kown, of course weight shouldn't be a problem.

Price wise, it's quite cheap as compared to the rest: RM1399 after discount for the travel system.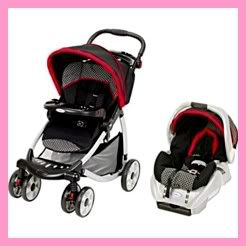 2. Graco Mosaic Completo Travel System
One handed handling and it's compact umbrella fold, lightweight aluminium frame, flat recline seat and big basket are the good points to me. But again, I am not sure whether the seat is actually spacious enough for my son in later years. *Muatkah bila dah 2-3 years? It seems small to my eyes. =P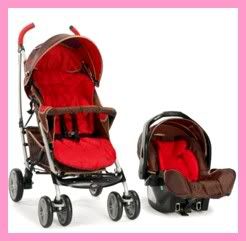 3. Chicco Trevi Travel System
To me this is somewhat the same as above except that it has child's tray and comes with big wheels. But this is slightly heavier than the Graco Mosaic, so minus some points from here.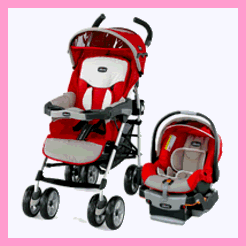 4. Peg Perego Pliko P3 Travel System
Well, this what I always wanted since forever. *Macam I lah nak naik pun kan? I always have a second glance or maybe more to parent who strolls the baby in this Pliko P3. Don't ask me why, maybe this is just too cool for my viewing. =P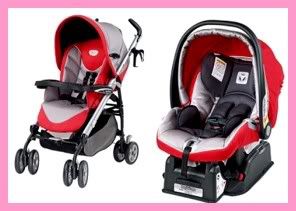 So, please share with me your experience should you have any on the above mentioned strollers; maybe with your child, niece, nephew, friend's child, neighbour or whatsoever. hihhihi. Your kindness in doing this easy peasy poll is very much appreciated. =)