My parcel is finally here~!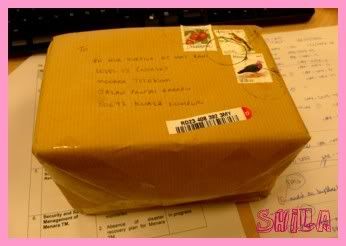 I've been waiting for this parcel since last Monday and finally it arrived today. Owh, this is just my another online purchase and definitely not an early birthday present or baby shower gift or whatsoever. =)

But this time around, I didn't incur any postage cost as they are doing free delivery to any Malaysian address. So, here I saved my RM10 which normally need to be incurred for delivery purposes.

So, let's see what I've bought.
.
..
...
....
.....
......
.......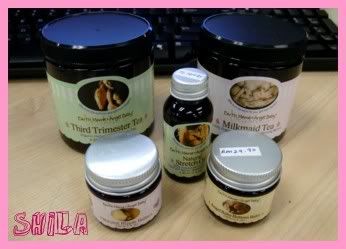 Earth Mama Angel products.

Now I can't wait to go home to try the Third Trimester Tea which claims to help preparing body towards easier childbirth.

(Heh, the word easy may be very subjective. I mean how easy the easy of giving birth?)

But to me, no harm trying and same goes with all those air/minyak selusuh, akar fatimah and etc.

And yeah hubby, your soothing massage service is still very much needed tho my stretchmark cream is about to finish

(sampai kena gunting tube tu, nak amik saki
baki cream inside)

. But worry not, as I just got this small bottle of stretch oil for you to apply on my tummy and other parts as well. =P
Owh ya, I bought the whole stuff from LittleReadersClub. =)