Craving.
I am not sure whether there is really such thing as craving or it is only a state of being mengada-ngada wanting something so badly. Some said because of the hormonal changes that cause the pregnancy craving but still it is not scientifically proven.
While many others said that craving correlates to your baby's gender, personally I don't think there's any connection between both. I love both salty and sweety stuff throughout my pregnancy, so how should I relate my mixed tastes to baby's gender then?
Possibly, back then they don't have this thing called sonogram machine where you can know and confirm the baby's gender, rather than to do all the guessing and tossing kan?
Anyway, back to the topic on craving, I finally had mine last weekend.

Seriously nak sangat-sangat-sangat and NO excuse to Kown for not getting it for me.

So we spent the whole Saturday searching for the 'bahan-idaman' but to no avail. Of course the cari-sampai-dapat-mission continued on Sunday and our hunting finally ended in Chow Kit. Di celahan lorong kecil Chow Kit, di kesibukan manusia2 yang ala2 oversea

(neighbouring country tu)

and kecomoton puluhan gerai di situ, saya jumpa makanan idaman saya.

Hihihihihi. Nothing biggie nor expensive. Hanyalah Manggis. But I was such a crybaby that Saturday and thank you Allah for blessing me with such wonderful husband. I know now and always that I am married to the right man in my life.
And yeah, I belasah 2kilos of mangosteen at one go and kept the remaining kilos for later.

Dalam kereta dan dan tu jugak.

=P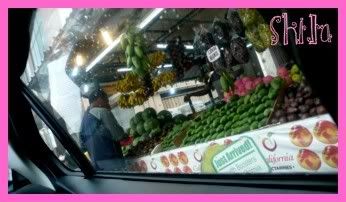 : : Tengah beli manggis. Hihihihi : :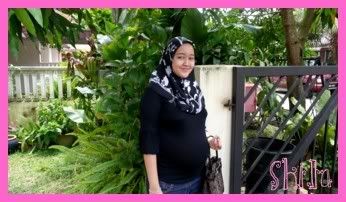 : : 31 Weeks : :