This is our first balik kampung trip, with a baby. Surprisingly Adam behaved very well and he didn't go cranky as what I thought before. Just as expected, half of the car was fully loaded with Adam's stuff, from baby bags to stroller. Not counting the car seat which was already there in the car. How unbelievable it is when a little baby can conquer the space only for his stuff, without having to command anything. Makan-tido-poo poo, yet still got his stuff packed. (Mama: Tho I'm small but I'm the boss) Aiyayaya...

We didn't have any makan-makan stopover this time except for Adam's nappy changing. See? He ruled the trip; when to and not to stop.

So there goes my Kuey Teow Kicap R&R Tapah.

But fine lah because I know it is not good to expose my baby to crowd especially in a jam packed place like R&R, somemore with H1N1 issue right now kan. But excuse me on Bukit Merah adhoc vacation

(this one is beyond my control. Neither Adam).



We headed up north to Alor Setar for our first destination: Titi Gajah Kingdom.

JKKK Kampung Sebelah nak balik melawat kawasan.

=P Everybody was happy waiting for Adam and infact, much happier than waiting for the newlywed last year. We didn't do anything much there because well, Kedah Maju 2010.

So belum ada shopping mall best2.

Hihihihi. Ampun orang Kedah, no offence ya, but that's what I used to tease my husband. Kedah Maju 2010, so next year baru ada benda best-best kat sana. Hihihihi...

Except for one, I had myself treated like a queen at a spa! But will write about it in another post. =P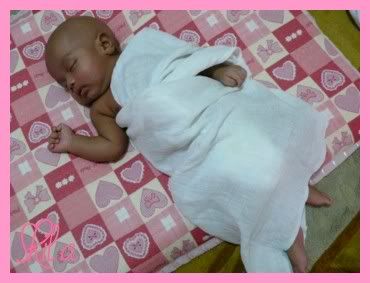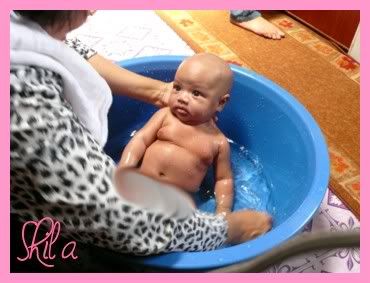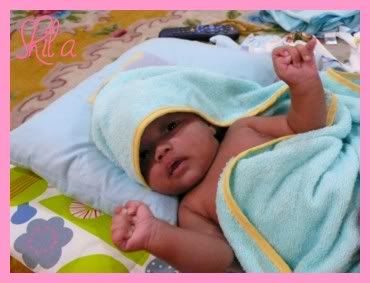 What else?

Owh. We had a last minute plan to Bukit Merah Laketown Resort. Actually it was my MIL who first came with the idea of going for a short vacation and we later found out that my SIL was also planning for the same too. Langkawi is a no no because I already have a plan for that. So as Penang because my MIL doesn't want to. Maybe because its a town by itself, not really a remote and quite place for a vacation. Cherating is just too far for us, Cameron too because we have one month young baby with us. Finally, Kown decided on Bukit Merah Laketown, just a perfect place for each and everyone of us.

Water theme park for kids to play. Nice resort for adults to rest. Easy access and still within our road map, Bukit Merah is just perfect for us. I didn't get to swim tho.

Ibu mithali jaga anak, tengok Ayah berhora-hora dalam pool.

But if you are looking for a water theme park, I didn't find Bukit Merah as a great place, especially if you have to come all the way from KL. I would have opt for Sunway Lagoon. Or A Famosa. Tapi nak releks-releks, boleh kot?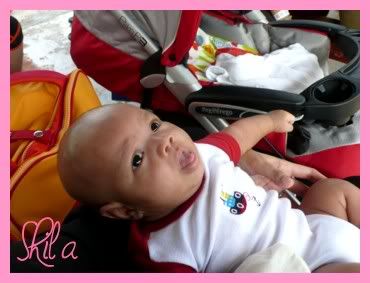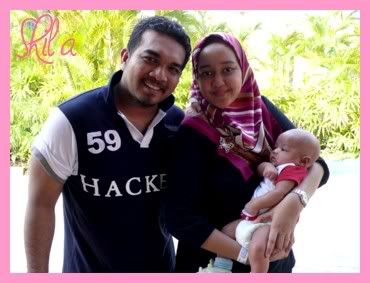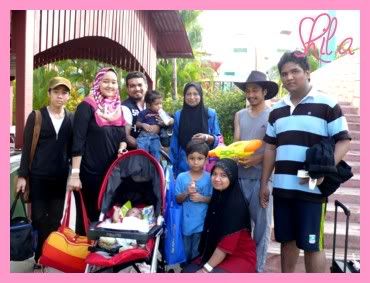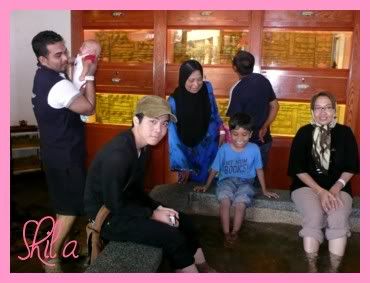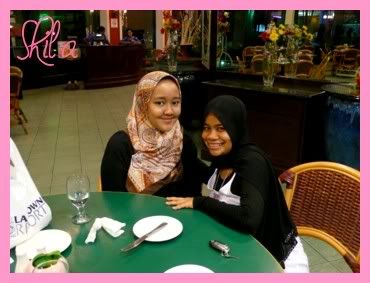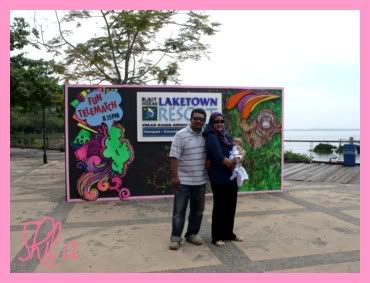 Last but not least, my mom's hometown, Kepala Batas, Penang. And we finally had our first anniversary dinner at The Ship, Batu Feringghi after being deferred for two times already. After all, I was in confinement before. Adam? We left him with his Maktok while the parents went out for a date. =P Don't worry, it was only for few hours and just nice for him to sleep while parents are out for anniversary dinner.

We came back to KL on Friday and Adam was left again with Maktok & Tokwan on that night when Mama & Ayah went out for Friday's night movie. =P Jangan Pandang Belakang Congkak. Yo bro, yo yo yo!!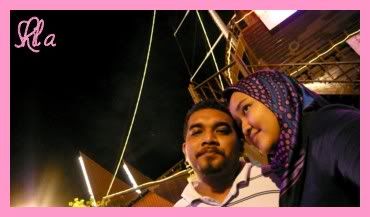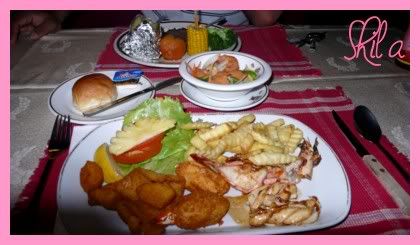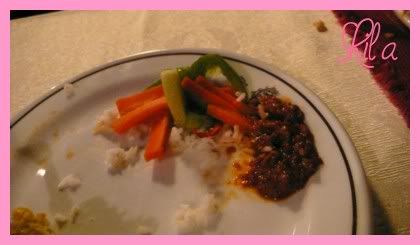 : : Tapi kalau dah IC 02, Kedah Darul Aman, kena lah add on nasi kan? Sambal belacan dengan steak lagi you. Hihihi : :