Let's continue this story.

Our second stop for the day was Clarke Quay which is known as Singapore nightlife hotspot with lines of restaurants and bars. Beautiful during the day and very bumping at night.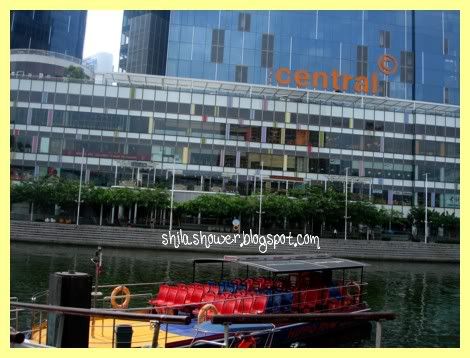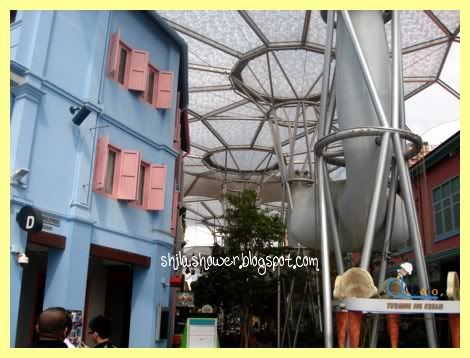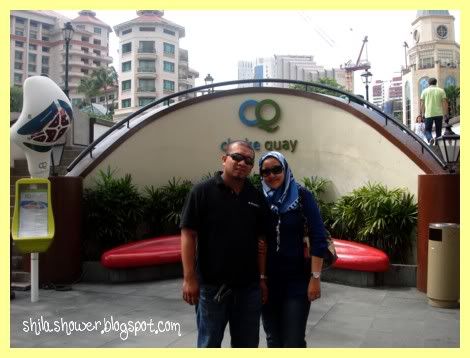 But I think the other main attractions of Clarke Quay are the reverse bungy jumpy and extreme swing. Or else you may just want to walk along the river and enjoy the lovely view.

The main highlight of this entry is not about Clarke Quay in total but the pewtersmithing we had in School of Hard Knocks. Cool!! School of Hard Knocks is the Royal Selangor pewter centre that gives you a chance to knock on pewter and to make our own pewter dish.

I mean, we made our own bowl from the flat disk and personalized it with our initial or message, engraved onto the dish. It was really exciting and truely satisfying about bashing it into shape using hammer, mallet, wooden mould and scrapper. *even with those sore arms and fingers* I can't remember when was the last time that I got my hand on these workshop tools and obviously this forming-knocking-bashing thing was one hard work for me. Well, my dish looks round but not a real shiny pewter bowl. :P

The best part of it, we got our personalized certificate to attest this newfound skill and we went back with a whole creative experience to treasure. =) I'm not sure about the cost, but I think it's about SGD30 per head and again, alhamdulillah it's FREE! Due to that, I love you NUFFNANG!