Hola ladies and gentlemen. Mommies and daddies :)

In celebrating my blog 5th birthday, I thought of organizing this simple lucky draw to my darling readers, as a small token of appreciation for your endless support and interest towards shilashower.blogspot.com.

*Wah, again like giving ucapan Oskar*

Hehehehe.

I have three Early Learning Centre toys to be given away. Heh, mahap, initially it was four but became three now. Satu sudah jadi birthday present. +P

So, first is the super-duper-lucky Scribbler! This is one is like grand prize gitu.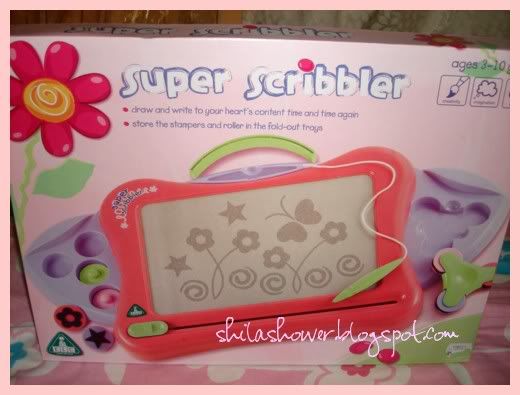 Then comes Set 1 - Roaming Rose Caravan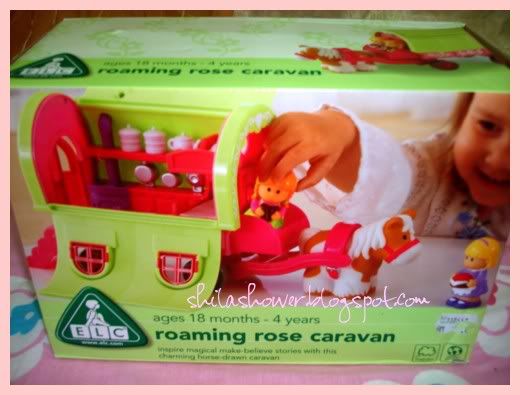 And Set 2 - Happyland Police Station :)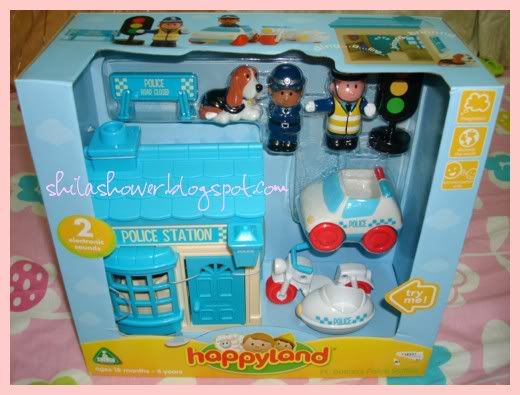 Don't worry, it won't be those sile-buat-entri-letak-banner-link-me kind of thing. Easy peasy one I tell you. =P

To enter the lucky draw, all you need to do is to leave a comment in below format.

Shila/ShilaShower (whatevery your nickname is)
koshy_17@yahoo.com (valid email address)
http://shilashower.blogspot.com (if any)

Session will end on Friday, 12th March 2010, 11.59PM.

*Sebarang surat menyurat selepas itu tidak akan dilayan*

Tehehehehhe. I will draw my three lucky readers on Saturday, 13th March 2010! That's on shilashower.blogspot.com 5th birthday!

Till then, tata!