I'm on my 32nd weeks of pregnancy and that means I'm just 8 weeks away from my EDD. Not long to go now and seriously, I can't wait to get my baby out so I can start my 44 days confinement regime immediately. This time, I will do it religiously and hope to shed off this baby fat faster than it was before.
I will be using Amway confinement set again and promise myself to make full use of every single thing included in the box. Why Amway? First because it's cheap

(about 200++)

, second it's convenience (

everything is packed and pre measured into sachet for single usage)

and third it's complete

(herbal tea, after birth pills, herbal douche, herbal bath, massage oil, baby oil, firming herbal blend, warming herbal blend, calming herbal blend and binder).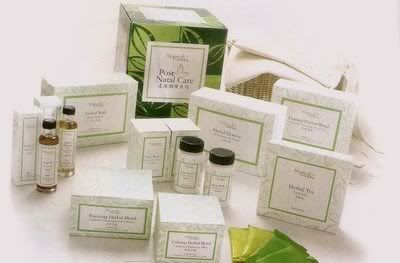 Owh, maybe I need to wash my PB set because I haven't use it for quite sometime already. I will use the traditional tummy binder during day time

*because I need to slather firming herbal blend all over my tummy, takkan nak guna dengan PB*

and will use PB during nigh time. The only thing left about this matter is on confinement lady. I'm worried if no makcik-urut will be available because it's Hari Raya or they probably be around but at extra charge. Tskk....I prefer to have someone who can stay with us and do all the confinement things for me as well as helping to look after the baby.
As for preparation, I didn't do much and since I'm expecting another boy, so I don't really have to buy a lot of things. I didn't go crazy on shopping this time because I pretty much had everything from Adam Haris

*I'm a true believer on hands-me-down*

Hihihihih. As to date, I only bought those little things which didn't cost me a bomb; mittens, booties, muslin squares, 30% off sleep suits, cotton balls, wipes and breast pad buy 2 free 1.

Hahahaa, gile berjimat dengan berhemah. Ok taklah, barang Adam memang banyak lagi yang elok untuk Adik guna.

:)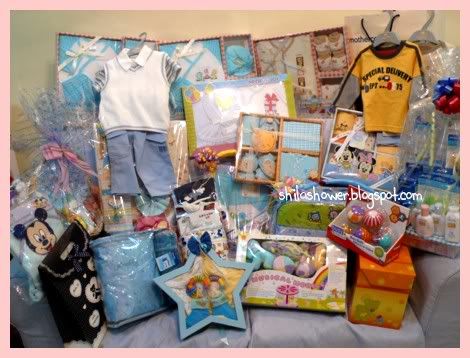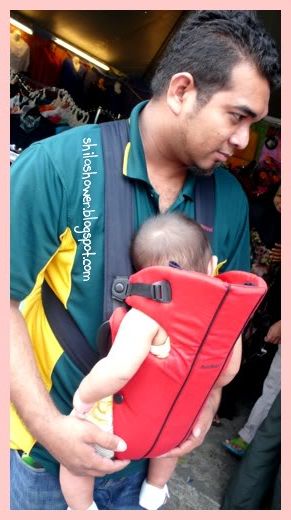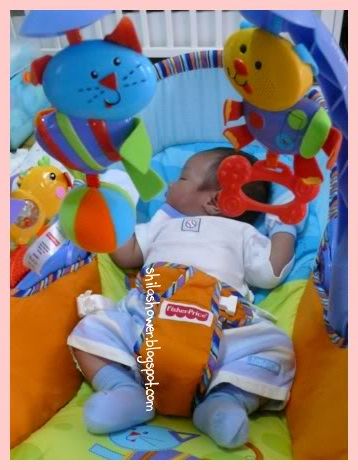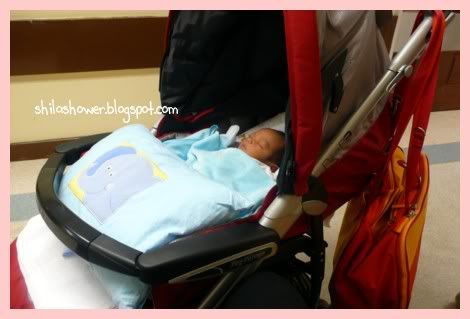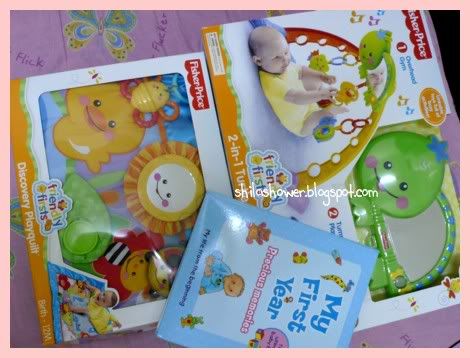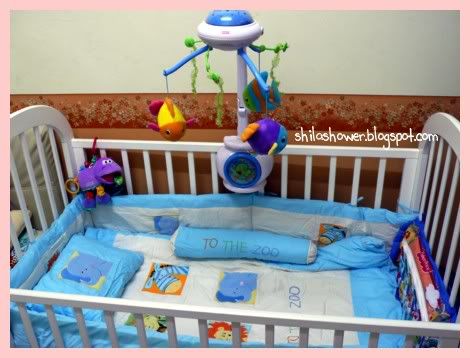 Baby cot, from Kakak Iman to Abang Adam to Adik ;)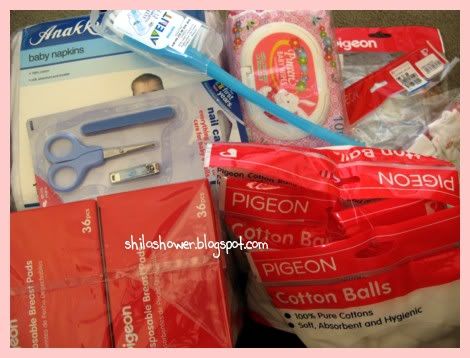 I only have few things left in my list, but this few things might cause greater damage to daddy's wallet. Double breastpump

*Freestyle ehem ehem!*

, breast feeding stuff

(plastic storage, cooler bag, ice packs)

and bedding set. Ok lah, if not Freestyle, Spectra pun boleh lah. I know I need to be considerate this time, because another round of Pneumococcal jab, Rotavirus shot, insurance, monthly visit to paediatrician and delivery cost; everything is not a cheap affair.
Finally, here a little bit on my baby no.2. I tak cerita banyak about him rasanya kan? Our second addition is now weighing 2.2kg and that gives us an indication, that by 39 weeks, he probably be about the same size as Abang Adam dulu; about 3.5-3.6 kg. If he goes beyond than that, he'll probably grow into a 4kg baby. Owh please, sile keluar awal sikit. How come you grow so fast when I eat so little this time? Aiyoh! You were just 1.4kg last 3 weeks and for less than a month, you already gained another 1kg?

*Apa Mama makan ni?*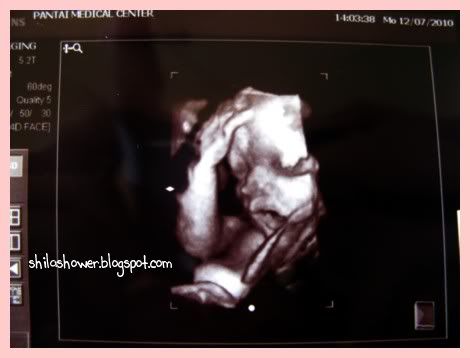 Gaya feveret Mat Kown dan anak-anaknya. Tangan atas kepala. Fikir apa lah banyak-banyak tuh.
And here, his Abang Lebai Kulop.