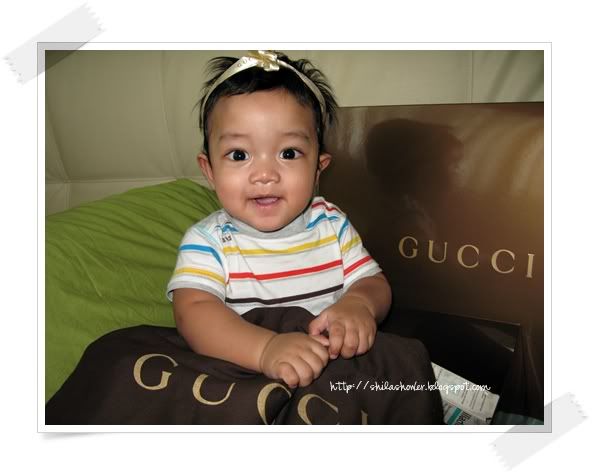 Seprais birthday from Mat Kown. ;)
My husband is not a mushy romantic type of person and I've learned (much) to live with that. *Redha* :P However, thank you Allah that we still have a wonderful marriage and I am very much in love with him even without him being romantic with flowers-jeweleries-cards-surat-ayat-cinta whatsoever. For that, every efforts that he makes to surprise me on my birthday seem very HUGE in my eyes.
So, here, the most romantic-sweetest birthday surprise he has ever done in our married life together. ;) A whole long story, akan share jika rajin.
Package inclusive gedobob ber-ribbon Gucci. :P
Ok, not so wordless anymore. -__-